Journalists tried to dig up some poop on Sen. Harris' husband. Instead, they found he successfully handed the Taco Bell Chihuahua a big chalupa of $42 million in 2009.
Running for president makes it fair game for journalists to dig into your background for dirt. The same goes for running for vice president or even being married to someone running for vice president. Geraldine Ferraro's husband learned that in 1984.
So many publications, including the New York Times, dug into Kamala Harris' husband's legal career. He has represented pharmaceutical companies, arms dealers, and other unpopular sectors. And after all, he married Harris while she was California attorney general. And, he was practicing law in California, so there's a high likelihood of a juicy conflict-of-interest case.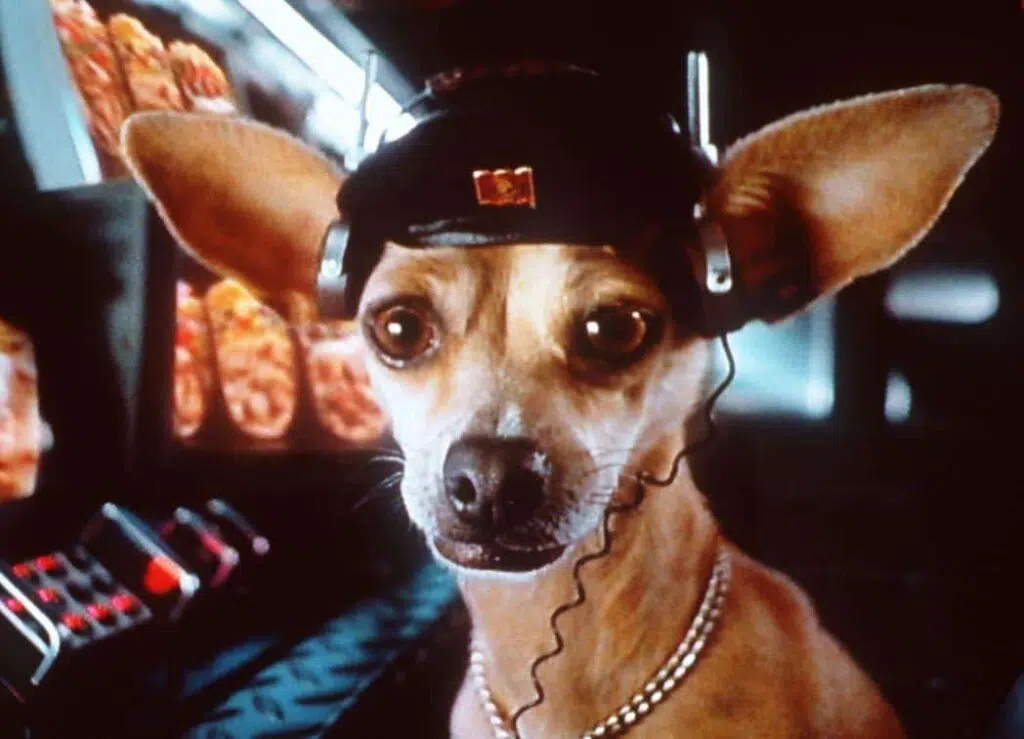 No one found anything that has really stuck on Harris' husband Doug Emhoff. But Business Insider did dig up a curious novelty: Emhoff played a role in the 11-year Taco Bell Chihuahua legal battle, and ultimately his lawyering cost the fast-food chain $42 million.
The Taco Bell Chihuahua
Our story begins in 1998, the Clinton impeachment days when Yahoo dominated the internet, and Billy Crystal still hosted the Oscars every year. Taco Bell had just introduced a vaguely racist series of commercials featuring the Taco Bell Chihuahua. He was known for his catchphrase "Yo Quiero Taco Bell," voiced by a male actor. Though, the dog was female.
Get the latest Chihuahua Buzz
The little pooch became a pop culture phenomenon, sprouting a line of plush toys. But the dirty little secret was that the ad campaign was highly unsuccessful. Taco Bell's sales fell about 6 percent during the campaign.
Moreover, Taco Bell was sued in 1998 by the two fellows who developed the idea but were never paid. A U.S. District Court jury eventually awarded them $30 million in 2003, but the saga did not end there.
Enter Douglas Emhoff, a Hollywood attorney who would marry attorney general Harris 11 years later. Taco Bell sued the ad agency TWBA in a lawsuit over who had to pay the small independent advertisers whose idea was stolen.
The Resolution
Emhoff's firm Venable represented TWBA, with the partner-status Emhoff arguing their case in front of a circuit court. After a six-year fight, the 9th Circuit Court of Appeals ruled that Taco Bell had to pay $42 million, adding another $12 million in interest to the original plaintiffs for waiting so long.    
Emhoff now works for the big multinational firm TLA Piper. But he dropped the chalupa and went on a leave of absence shortly after Harris was tapped as the vice-presidential candidate. And as we know, Harris herself prefers Taqueria La Cumbre to Taco Bell.

Source: sfist