For many people, Beyoncé is one of the best gosh-darn pop stars of the decade. For others, she's just an A-list celebrity that doesn't matter more than the neighbor down the street. Whatever category you belong to, there's no denying that she looked absolutely ethereal on her maternity shoot. The beautiful flower scenery and her sleek green veil make for a dreamy way of announcing a pregnancy. At least, that's what this Chihuahua mom thought when she dressed her sweet Chi up to the likes of Queen Bey.
Gwen and Her Maternity Shoot
The Twitter user with the @hgeovanna1 tag announced to the world that her sweet Chihuahua called Gwen was also pregnant. Jokingly, Geovanna said that she knew her pup was expecting for quite some time, but she didn't know how to address that matter with Gwen's friends and "fans."
When she saw Beyoncé look as fabulous as she did, it would only make sense to recreate the look with her lovely pup. Fortunately, Gwen the Chihuahua was really cooperative and couldn't wait to embody Beyoncé. After all, only real queens support fellow queens.
Geovanna used a similar sheer fabric that was simply fabulous while matching Beyoncé's ambiance with her beautiful garden. For the sleek red bra, Geovanna improvised with a beautiful ribbon, so Gwen could really have a full look. The result was fantastic, but we'll let you decide for yourself.
1. Is This Graceful Enough for You?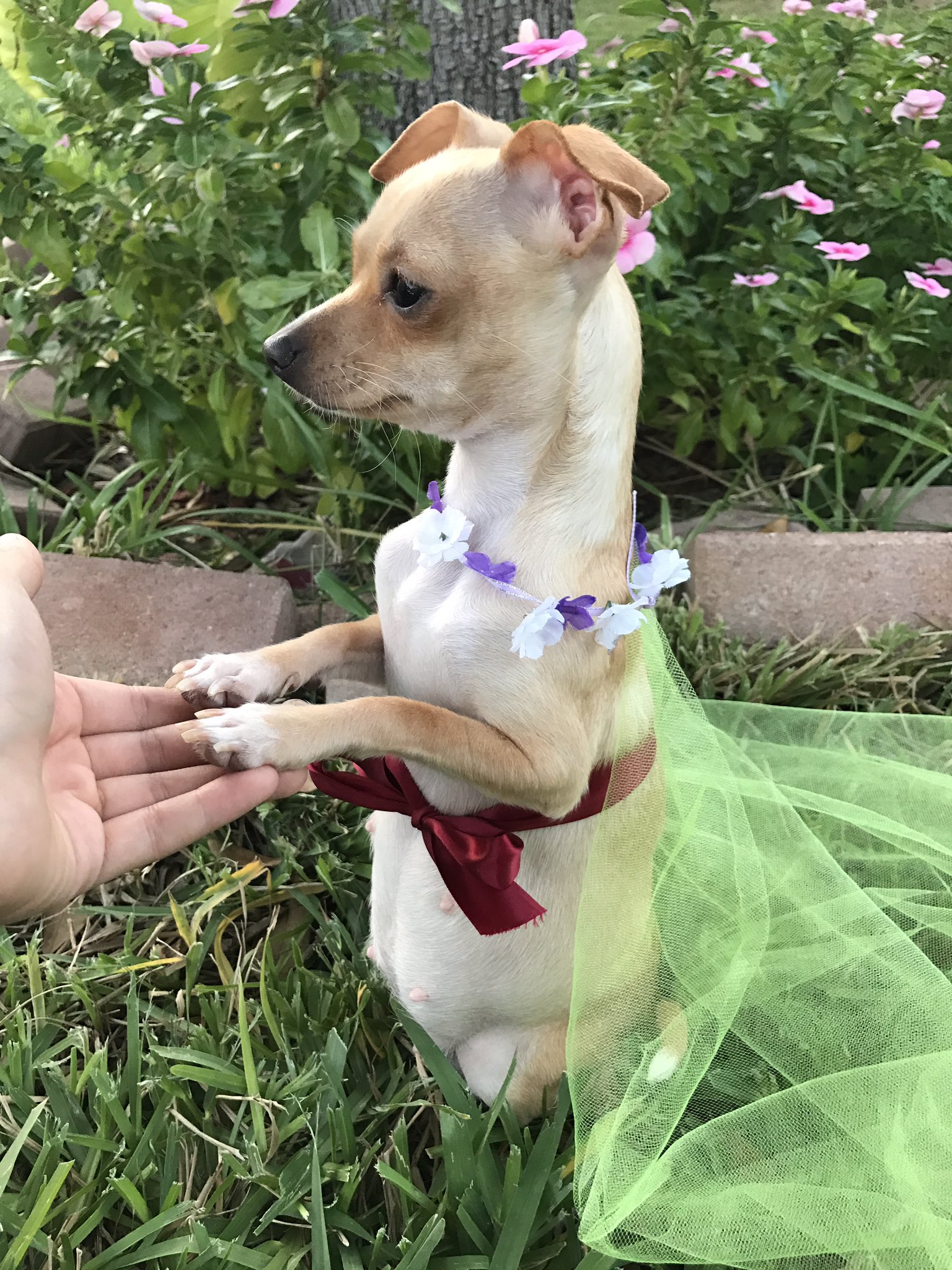 2. Wait, What's That Over There?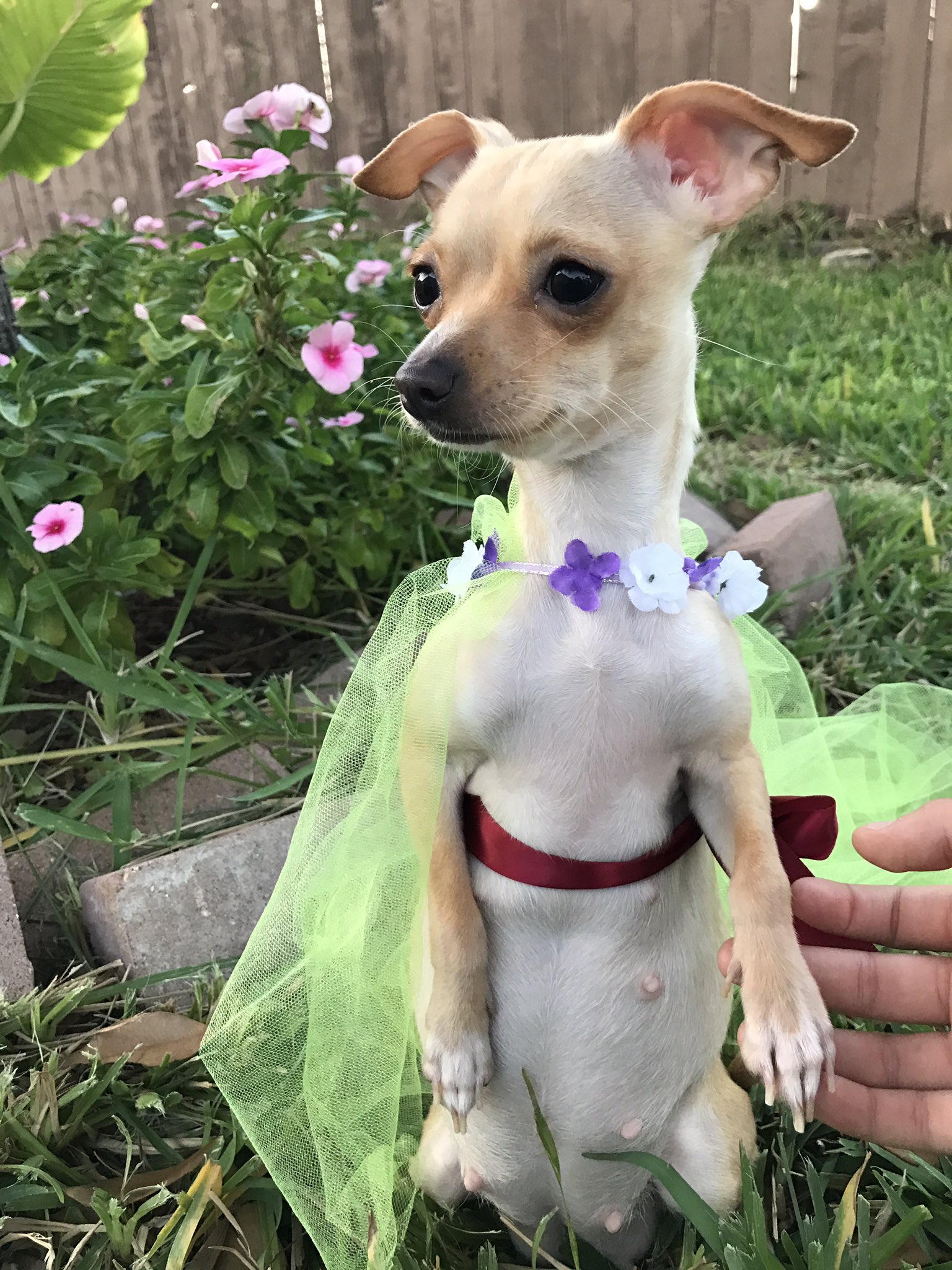 3. What Do You Mean I'm Pregnant?