Mike Hadreas is a musician who has made four intoxicatingly good albums under the name Perfume Genius, most recently No Shape. He is also the co-guardian of a tall chihuahua named Wanda. Can he tell you about Wanda?
On the decision to adopt Wanda:
Another chihuahua was barkin at my dog Wanda and she just calmly turned and took a savage shit while staring it down!!!

— Perfume Genius (@perfumegenius) March 30, 2016
My boyfriend Alan [Wyffels, also of Perfume Genius]and I got her six years ago, but we don't know exactly how old she is because we got her from a shelter. We think she's only seven or eight, maybe. I wanted to adopt a dog for a really long time, but I was never in a living situation or a mental state where I could justify having a chihuahua.
My mom had a chihuahua and it was very clear that it was an important thing for me to have one, too. But we were living in the city in apartments and stuff, and then we moved outside of the city a little bit to a house that had a yard.
Mike Hadreas and His Wanda
On meeting Wanda:
We went to the shelter and you could visit with whatever dog you wanted, and it was pretty instantaneous. We saw her — she just went up to us, and she pressed right against us. She was very shy, but she seemed very sweet. She just wanted to be near us.
On whether Wanda's name fits her personality:
Get the latest Chihuahua Buzz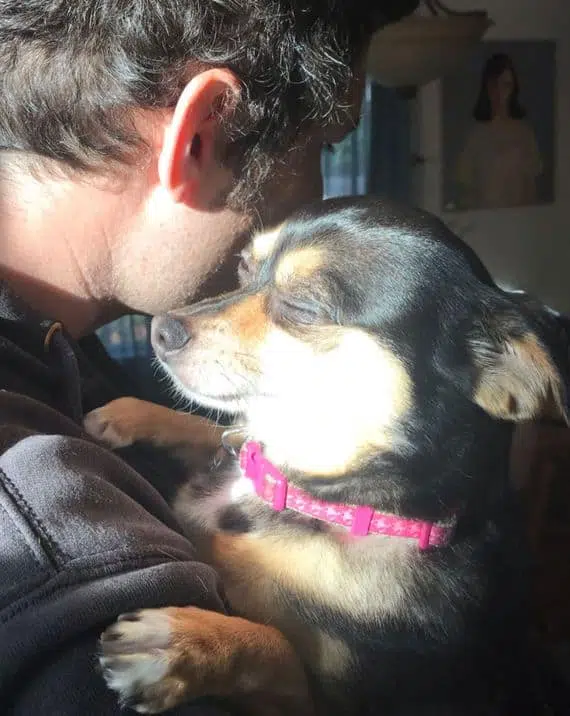 Wanda comes from the movie Fried Green Tomatoes — Kathy Bates's character, Towanda. It didn't fit her personality at first. When we first got her she was very shy, and very meek, and sick, too. She actually had been adopted and someone brought her back because she was sick. But as she got used to us she kind of stopped hiding and got a little more … chihuahua-y. But she's not a shaky chihuahua.
She's very regal. She's very poised. And that's not just me projecting. It's true about her — anybody would tell you that.
How She Takes Charge
But she's very assured now; she really did change. She's very rebellious and doesn't really listen, and I like all of that about her. But I wouldn't have been able to get that from her when we got her. I like chihuahuas because they don't listen.
They're funny. Like, with really well-behaved dogs … something is unsettling to me about it. So I like that just does her own thing. She's like a roommate.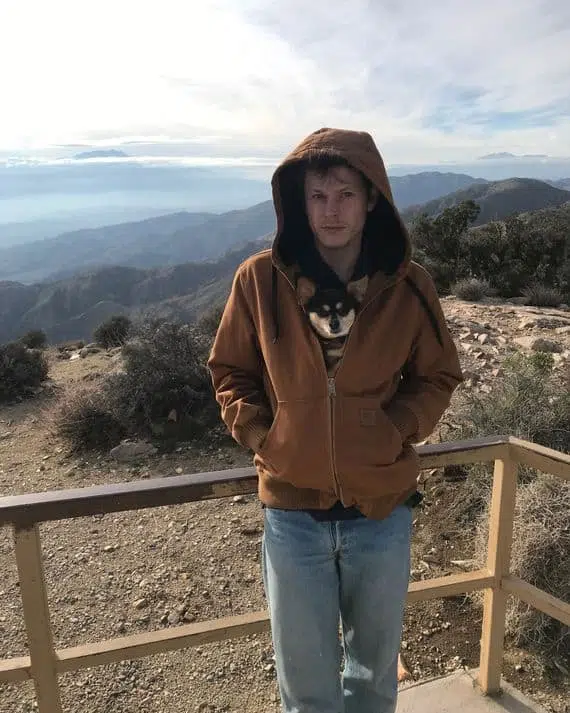 On Wanda's favorite activities:
She is kind of rough and tumble; she'll hike and stuff with Alan. But we do not, we just kind of lounge around. She's tall — I don't know if that comes into play when hiking. She's a tall chihuahua. Maybe she can … scale things better. She likes just going places, she likes to be in the middle of everything.
We bring her to the studio. We always think she's a party girl. When we take her on walks she always wants to go to the main street, which is bizarre to me. I would think you'd want to go somewhere with more, like, trees and dog stuff. But she wants to go to the happenin' part of the walk.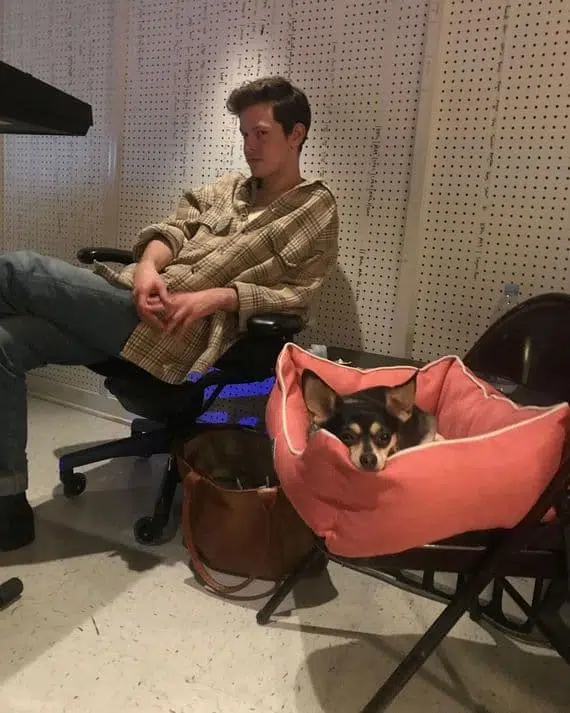 On loving Wanda:
Beyond having to go through a couple of rugs, having Wanda has only changed our life in emotional ways. I kind of almost resent her because I love her so much. I feel the same way about Alan. You almost hate them for how much power they have over you. So that is intense for me sometimes. But I'm into it.
Source: thecut