As the footage shared online shows, a Chihuahua was seen hiding a secret stash of treats in his bed. Here's his adorable story.
Raising a dog means that life is almost never boring. They're always doing something that makes you LOL. This probably explains why we were totally cracking up over a video of a woman finding out that her Chihuahua Gus had been secretly hoarding his Greenies around the house. We guess he just like a little midnight treat!
As can be seen all over his mom Jules' TikTok page (@morriscat), it seems like little Gus is quite the character. And when it comes to treats, he's just the tiniest bit sneaky. As the footage shared online shows, the Chihuahua was hiding a huge stash of doggie treats in his bed. "POV mom finds your Greenies stash pile," Jules wrote in the video's text overlay. Uh, oh. Busted! Sadly for Gus, it looks like he's guilty as charged.
Get the latest Chihuahua Buzz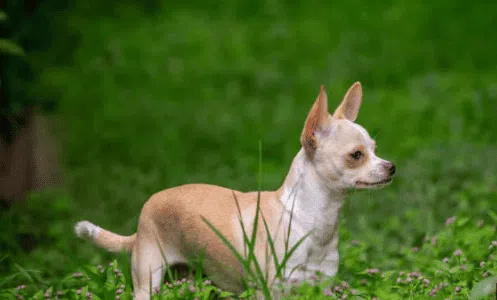 The Secret Stash of Treats
"The amount of doggie treats I find all over my apt is unreal," the mom joked in the caption. "This is just ONE of his hiding spots….he has them all over my apt," she added later in the thread.
Over 600,000 have watched Jules' video and people couldn't help but laugh at Chihuahua Gus and his stockpile. "That's like $300 right there," @kayleycupcake joked. "The number of treats I find in this exact bed," @graciasgarcia lamented. "Ok, but what is it with Greenies, why do all dogs turn on a whole different personality when the Greenies come out??" @chelbus_ wondered. 
Although @pinkjenni22 had a pretty hilarious take: "Have you ever met a grandma who doesn't trust the bank so they hide their money… this reminds me of it.." she wrote.
Oh, so now we get it. He's not hoarding. He's just saving for a rainy day.