Tess Robison, who was diagnosed with stage 3 cancer, said her chihuahua Lola knew something was wrong every day.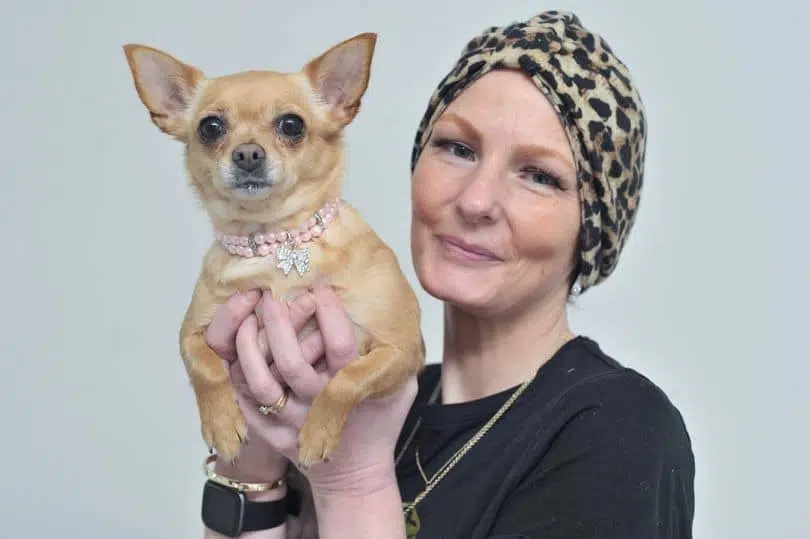 A South Tyneside hairdresser hailed her dog a hero for "saving her life" after she jumped on her stomach and alerted her to her ovarian cancer.
Tess Robison, 41, from South Shields, said her chihuahua Lola was acting strangely for weeks, becoming "more clingy than usual" and constantly smelling her breath.
Then one day, Lola jumped on her stomach, causing quite a bit of pain, and just two days later. A lump appeared d which prompted Tess to go to her GP and get checked out.
After seeing her GP, Tess was referred to A&E, and she was diagnosed with stage 3 low-grade serous carcinoma (LGSC) in January 2021.
Tess said if it wasn't for Lola jumping on her stomach and smelling her breath, her rare form of ovarian cancer may have gone undetected for longer.
She said: "For about ten days in the run-up to Christmas in 2020, Lola just wouldn't leave me alone and kept smelling my breath at every opportunity.
Get the latest Chihuahua Buzz
What's wrong with your dog?
"She was staring at me, which was not normal. Someone even asked: 'What's wrong with your dog? Why is she just staring at you?'
"I'm convinced she was trying to tell me something, but it was only when she jumped on my tummy that I realized something was wrong.
"Two days after she jumped on my stomach, a lump appeared. I thought that was not good, that I shouldn't be there, so I made an appointment with my doctor.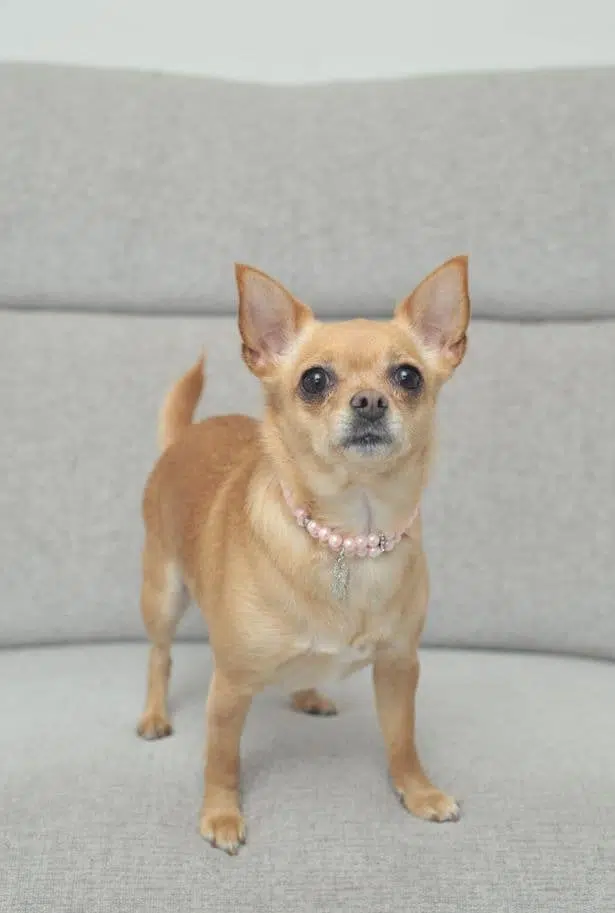 "Didn't feel unwell." I was just bloated and had a bad back. I looked four months pregnant!"
Tess was told there was a mass in her stomach, but doctors weren't entirely sure what it was. So she was sent to Sunderland Royal Hospital and later the Queen Elizabeth Hospital.
And Tess was shocked to discover her lump was stage 3 cancer.
She said: "It was a shock. I asked about the cancer percentage, and the doctor said 95%.
"I spoke to my husband and said they've done tests, and unfortunately, it's ovarian cancer, but I will get through it. It will be wonderful.
"My whole mindset from when I first got my diagnosis was, I'm going to beat this."
In March last year, Tess underwent a 12-hour operation to have a total hysterectomy. And during the surgery, it was evident that cancer had spread to Tess' bowel.