It was the £10,000-a-day 'biggest dog hunt in Hollywood history' launched by a heartbroken Paris Hilton to find her beloved chihuahua Diamond Baby. Paris Hilton's Chihuahua quickly became a sensation, but that wasn't enough to find the pup.
It seems the 18-day search for Paris Hilton's Chihuahua has ended in tragedy – with experts now believing it was snatched by a hungry coyote.
A source closely involved in the hunt told the press that when Ms. Hilton was away from her £8 million Hollywood Hills home, a workman is believed to have left a side door open. 'It's not looking good.
As a prominent hotel heiress and socialite, Paris launched a dramatic appeal to find her cherished pet, describing Diamond Baby as "like a daughter" to her. She utilized her extensive social media reach to spread the word and enlisted the help of her followers to bring her beloved Chihuahua home
It's been a massive hunt with global publicity, but we've not had a single sighting. Usually, in a case like this, there are multiple sightings of a dog roaming loose. Still, Paris Hilton's Chihuahua is nowhere to be found.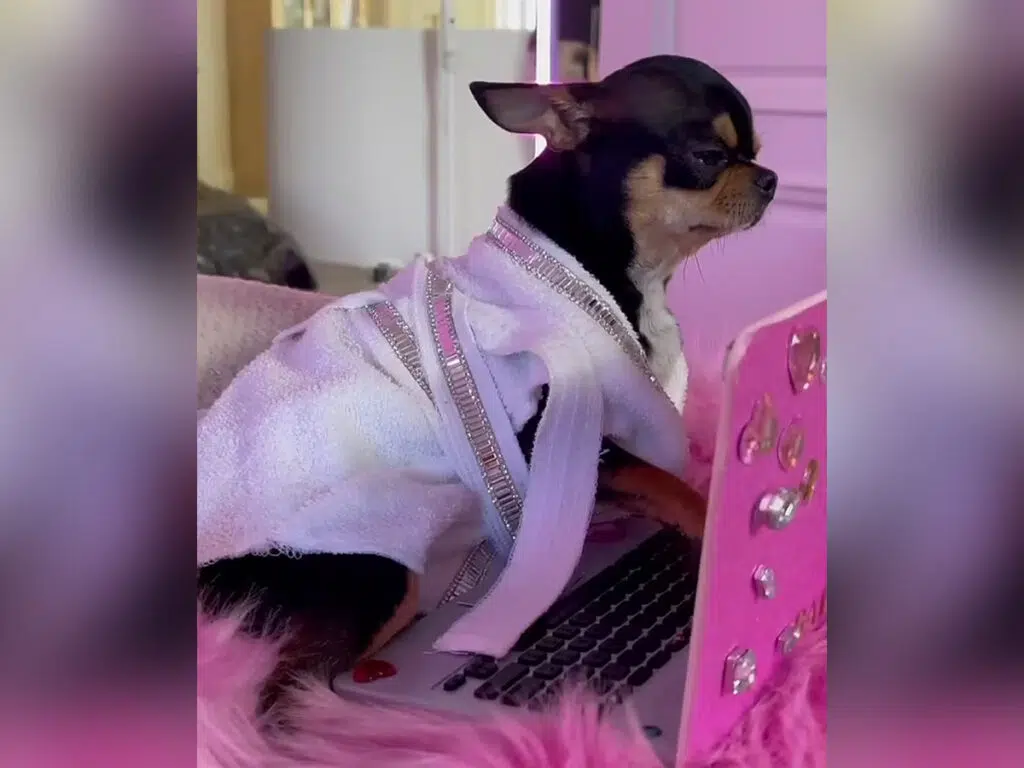 Dognapping in Hollywood
In recent times, dognapping has become a concerning trend in Hollywood and beyond. High-profile celebrities and their beloved pets have not been immune to this distressing crime.
The alarming reality is that dognapping is not limited to celebrities; it affects countless pet owners around the world. Criminals target pets for various reasons, including resale to unsuspecting buyers, breeding purposes, or even holding them for ransom. The emotional toll on pet owners is immeasurable, as pets are often considered cherished family members.
Get the latest Chihuahua Buzz
The Hollywood community, along with pet owners worldwide, has been actively raising awareness about the seriousness of dognapping. Many have urged authorities to take swift action to combat this growing problem and implement stronger measures to protect pets and hold perpetrators accountable.
'If Diamond Baby had been dognapped, we would have expected a ransom demand by now. But there have been no calls. 'It's very sad but Paris is coming to the conclusion she may never see Diamond Baby again. She is heartbroken.'
The hotel heiress, 42, pictured with the signature Paris Hilton's Chihuahua, launched her dramatic appeal to find the six-year-old chihuahua, which she described as 'like a daughter to me', with a social media blitz last week.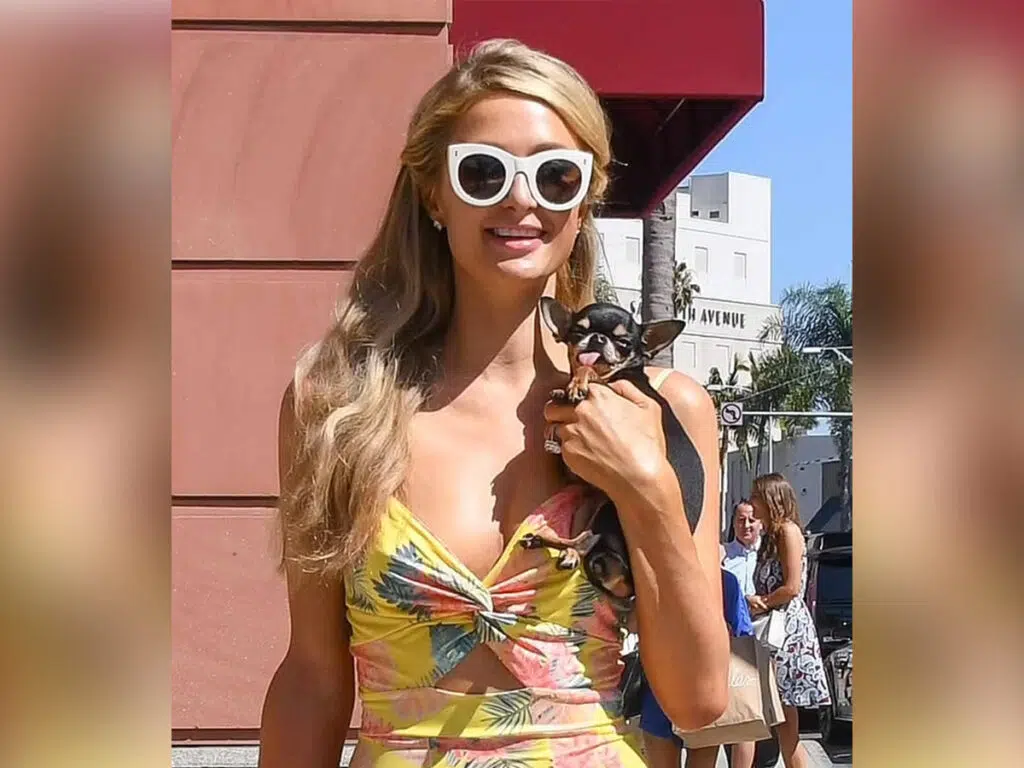 Huge Dog Hunt for Paris Hilton's Chihuahua
Hilton also hired a firm operating heat-seeking drones and an army of pet detectives, psychics, and professional dog trackers around her Mulholland Estates mansion.
But the source told the press: 'From the beginning the fear has always been that, because of the terrain, Diamond Baby may have fallen victim to wild coyotes. There has been a record heatwave in LA and coyotes are coming into residential neighbourhoods looking for food and water. They are starving.'
Ms. Hilton is said to have 'not given up hope' for her Baby, which lives in a £280,000 'doggie mansion' and wears a £35,000 diamond-encrusted collar.
'She's heartbroken but will never give up on Diamond Baby,' a close family friend said. 
Wrapping Up
Paris Hilton's situation serves as a powerful reminder to all pet owners to remain vigilant and take necessary precautions to safeguard their furry companions.
By being proactive and implementing security measures, such as microchipping, ensuring secure living arrangements, and being cautious in public spaces, we can help mitigate the risk of dognapping and ensure the safety of our beloved pets.
Together, we can work towards a safer environment for all animals and prevent these heart-wrenching incidents like Paris Hilton's Chihuahua from occurring.