A cute Chihuahua got to have his own bed after nine years of living in a puppy mill. And we can't be any happier for him.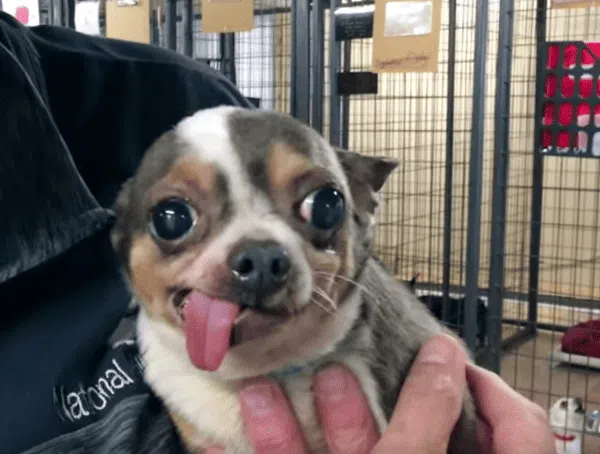 The senior Chihuahua named Freddie, spent 9 years living inside a wire kennel. This was until sweet people at National Mill Dog Rescue got involved.
The sweet dog was not only rescued, but he also got to try out his first dog bed ever. How his reaction would be and whether he will like it or not would be found out soon by rescuer Theresa Spader.
The sweet dog lived a difficult life. But, that didn't change his spirit. He was so sweet and accepted snuggles and kind words from Theresa.
Get the latest Chihuahua Buzz
She cuddles and hugs sweet Freddie and even gives him some well-deserved kisses. The next step is to introduce him to his new bed.
She placed Freddie gently on the bed, and the poor dog is not sure what he should do. Eventually, he moves around a bit buries his little snout into it. And sure enough, he finds the perfect spot.
Seeing the sweet reaction from the dog, it's clear he is loving his bed. According to the update video, the sweet pooch also found his forever home. There, he will receive all the care and love that he has been missing all his life. Quite an upgrade from a puppy mill!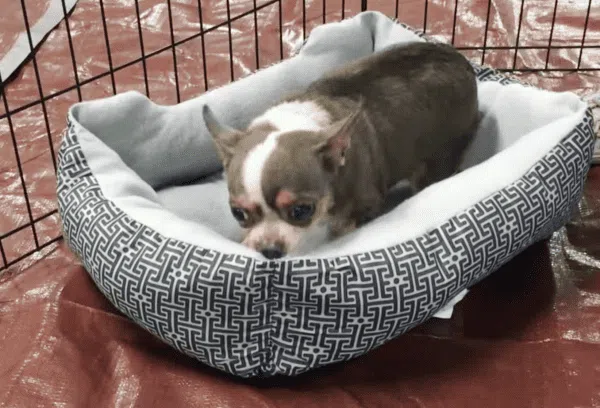 Live long cute Freddie, you sure deserve it.
Source: newsaboutanimals