Two Chihuahuas having a pool party went viral — and when you see the footage, you'll be dying to RSVP. Cedric and Lou were just two pals looking to take advantage of a sunny day, and little did they know that it would smite people all over the internet with the party in the sun.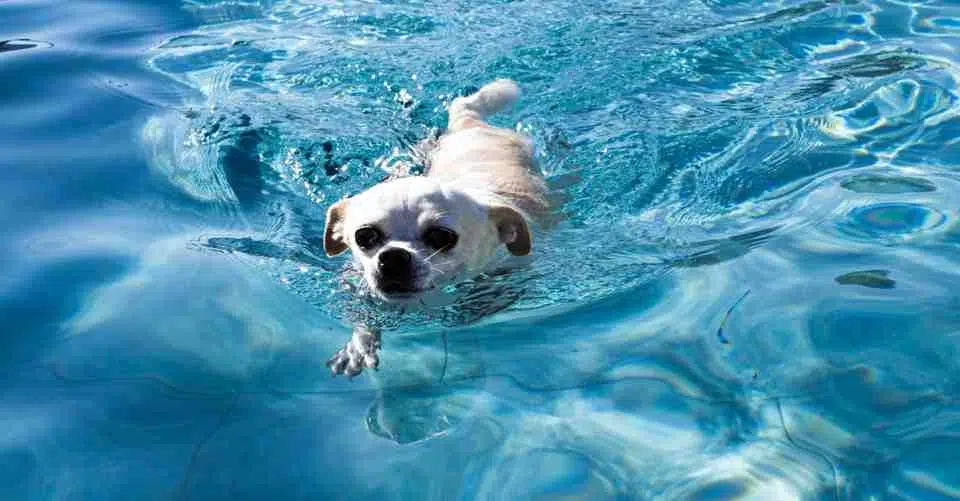 The besties know how to have fun together. As can be seen on Cedric's TikTok page @chihuahuacedricofficial. We genuinely don't know where to start with this one. The two were floating in between the super fun pool and watching their legs paddle around the pool. This is probably the cutest video we've ever seen. Take a look for yourself!
"Tiny Cedric invited beautiful @louthechichi for a pool party! It was so much fun!" the video's caption reads. Um, okay. Where's our invite? We love to swim too!
Get the latest Chihuahua Buzz
The comments section was absolutely in love with Cedric and Lou. "WHAAATTT?! How can these two molecules of cuteness come into such proximity without triggering some adorable explosion?!" @scot.t.girl exclaimed. "The cutest thing in the world, "@lavender4life123 added. "Why is this so cute? Just two buds. Enjoying a summer day," @angelbottomsst chimed in. "This has to be the best video with the two best boys," @tgarn025 agreed.
The pup showed off his sweet swim moves on Cedric's page in a video of his first dip. "Tiny Cedric's first swim in his brand new pool," the video's caption reads.