Dogs really are a man's best friend. And, they do share the pain of their human parents. One such example is of a Chihuahua & rat terrier who died hours after the sheriff she served with lost his life.
Dan McClelland, a 67-year-old sheriff from Geauga County, Ohio, died from cancer in a hospital. While that is sad within itself, his story gets even more heartbreaking.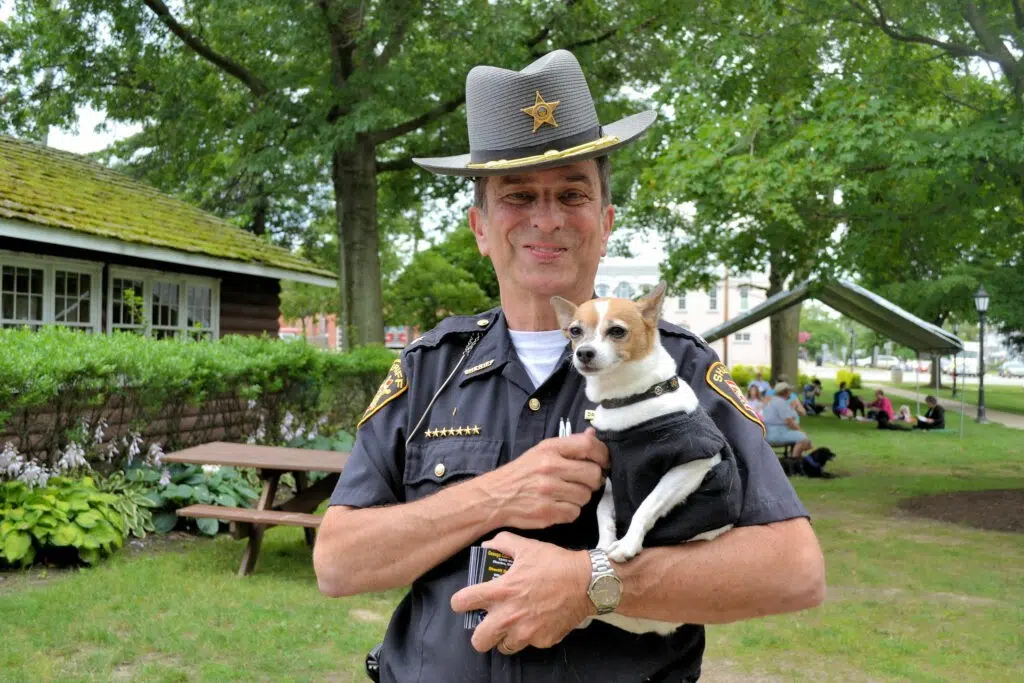 Midge, the 16-year-old crime-fighting Chihuahua, stopped breathing hours after seeing her owner lose his battle with cancer. Of course, that was a lot to take for the tiny pup.
Get the latest Chihuahua Buzz
Midge had spent nearly 10 years serving the Geauga County police force alongside McClelland, fighting crime and acting like the 'perfect partner.' That's what everyone around the duo had to say about them.
She also held the title of the world's smallest police dog in the world by Guinness World Records in 2016. She got this award immediately after she joined the police force. That's heartwarming, isn't it?
Her small size came in as a plus when the force needed someone to search under vehicles or in tight spots. She was also known to be a treat for not tearing cars' upholstery or furniture, unlike few other dogs on the force.
Source: Wio News