Meet Willow, the one-year-old chihuahua who has taken the fashion world by storm. Owned by Leone Galler, a devoted fashion enthusiast. Willow enjoys a life of luxury with her extensive collection of bespoke outfits worth £2,000. In this heartwarming story, we delve into Willow's glamorous modeling career, her fashionable wardrobe, and the love and dedication of her owner.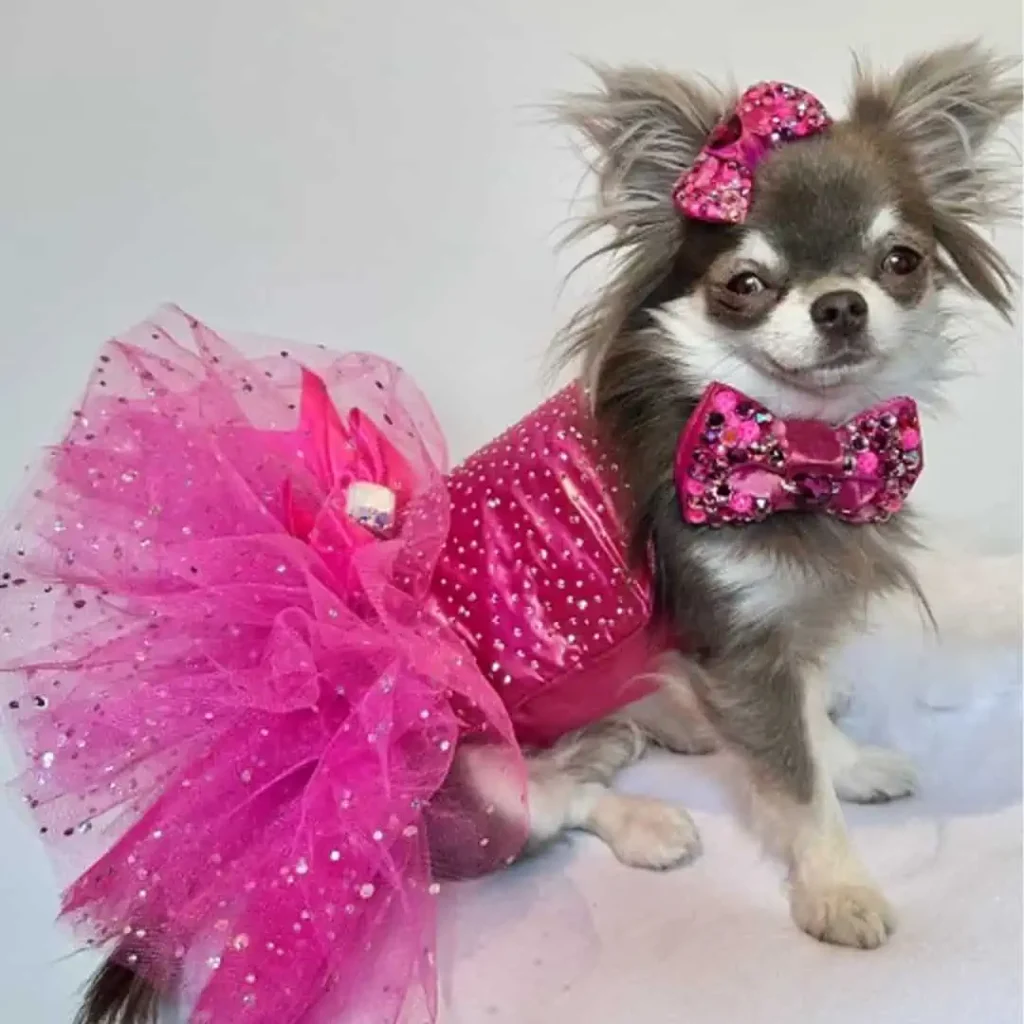 Willow's Rise to Fame:
Leone welcomed Willow, a long-haired chihuahua, into her home in July 2022. Since then, Willow has become a fashionista in her own right, gracing the pages of various dog fashion brands. With her tiny frame and irresistible charm, she has even stolen the spotlight from her older brothers. Romeo and Reggie, who were once renowned award-winning models themselves. Willow's modeling gigs include working with prestigious brands like Furdrobe, Specs of Sass, and Ream Leads.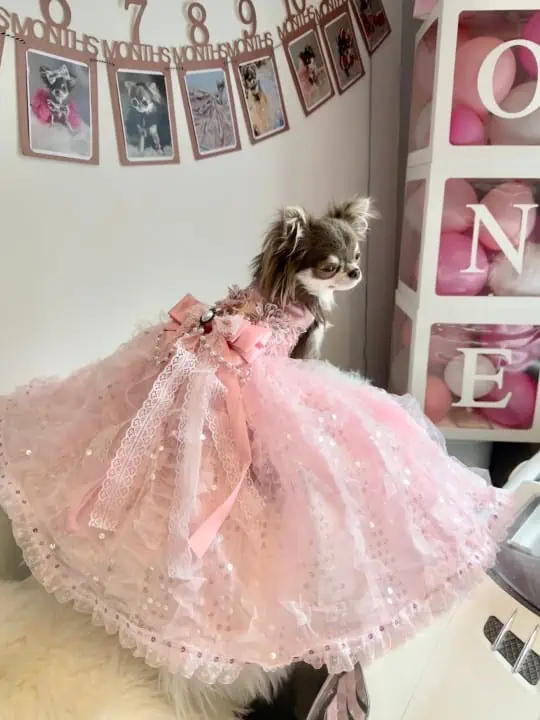 A Passion Beyond Profit:
Despite Willow's success in the industry, Leone emphasizes that their motivation is not solely driven by financial gain. Any earnings they make from Willow's modeling endeavors are generously donated to Battersea Dogs Home. Leone, who serves as Willow's full-time manager, finds joy in seeing her beloved pet flourish in the world of fashion. Their dedication to helping dogs in need reflects their genuine love for animals.
Get the latest Chihuahua Buzz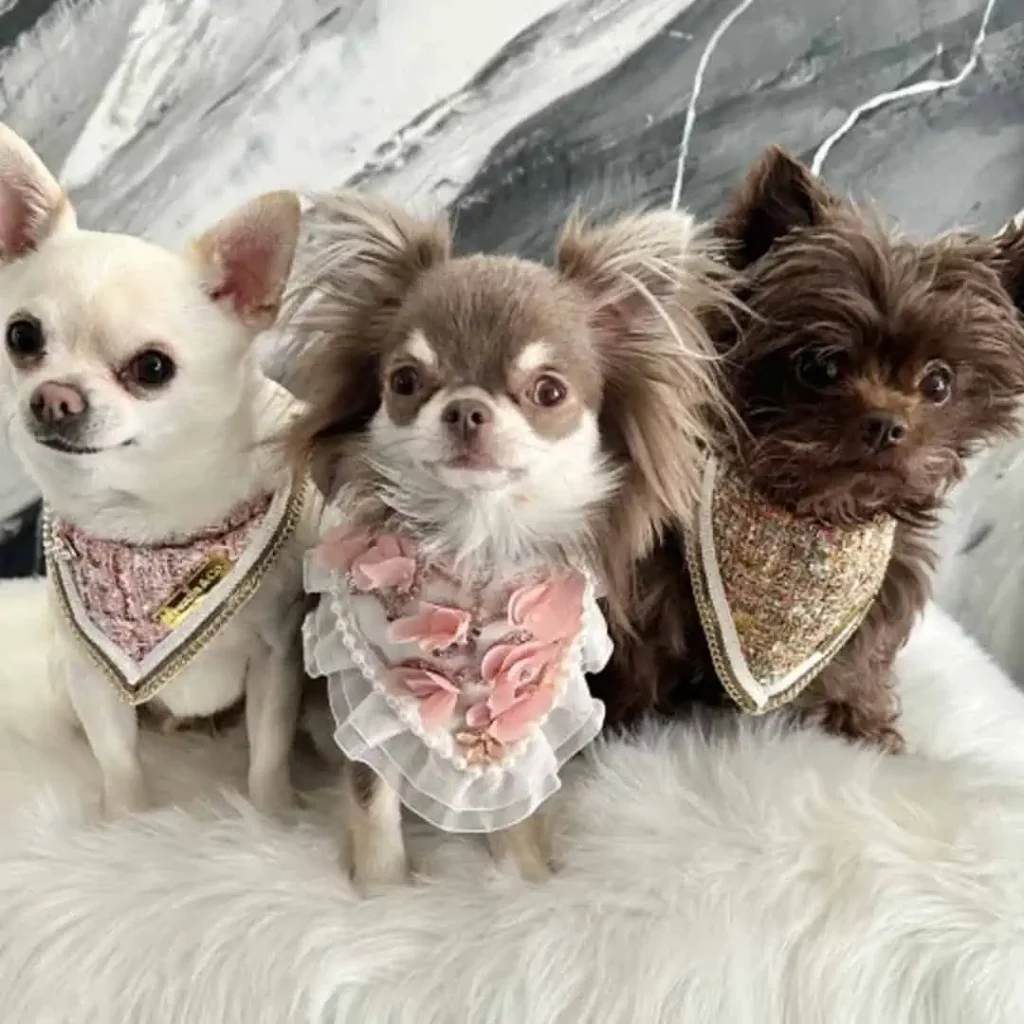 Behind the Scenes of a Photoshoot:
Willow's natural talent in front of the camera is evident in every photoshoot. Leone shares the joy of capturing Willow's unique personality, often incorporating creative themes and iconic movie references into their work. From donning accessories from Specs of Sass to recreating the stylish allure of Bridget Jones, Willow effortlessly captivates the lens. Leone's careful attention to detail and Willow's cooperative nature make each photoshoot a memorable experience.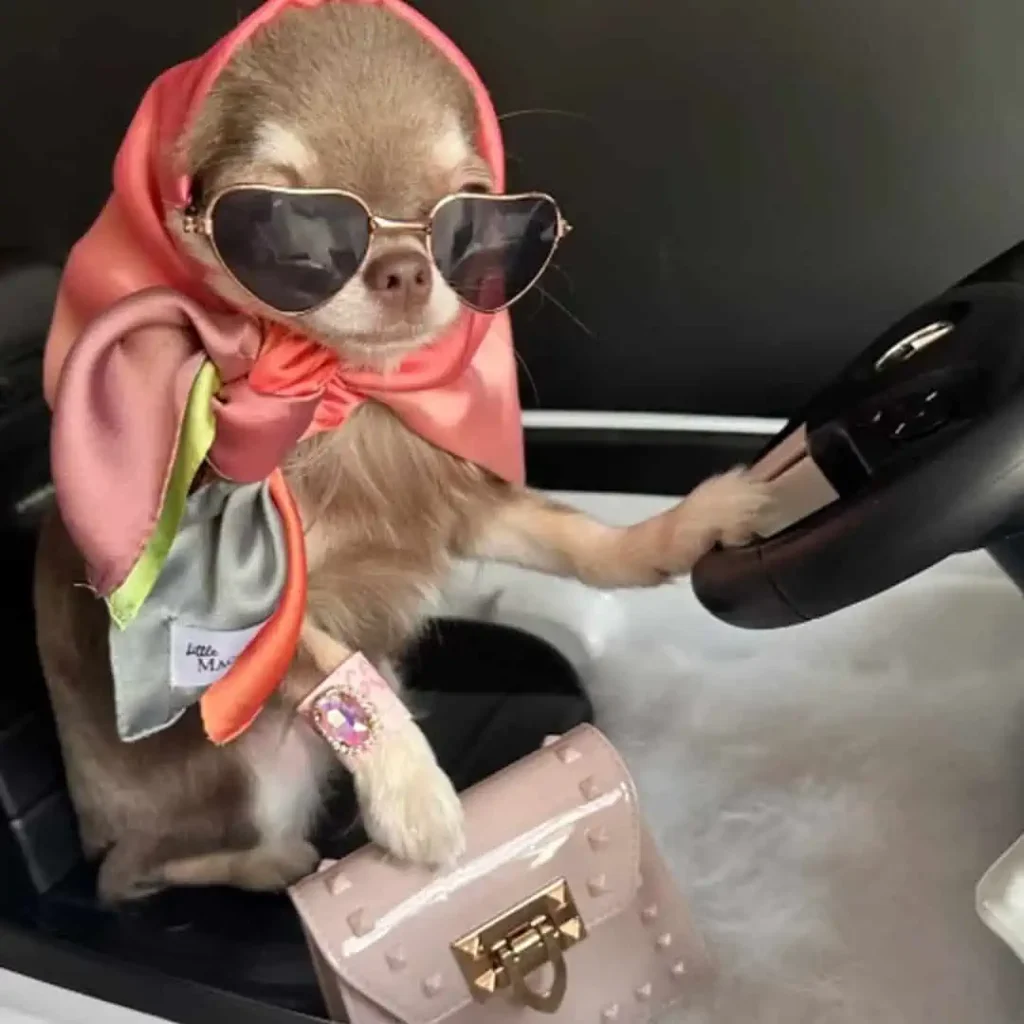 A Lavish Wardrobe and Self-Care Routine:
Willow's wardrobe, mostly donated by fashion brands, boasts a luxurious and pink-themed aesthetic. Leone relishes the opportunity to dress Willow in elegant dresses, embracing femininity after raising two sons and previously owning male dogs. Additionally, Willow follows a two-step self-care regime. Where she is bathed in the sink using high-quality products like Lauren Stone conditioner. Willow's grooming routine concludes with a spritz of perfume, leaving her looking and feeling fabulous.
Life Beyond the Runway:
Despite her glamorous career, Willow finds joy in simple pleasures. Leone ensures that Willow has downtime to relax and enjoy family outings, including walks and weekend trips to the beach with her brothers. Contrary to her polished modeling persona, Willow is not afraid to get her paws dirty and embrace her inner dog, happily digging around in sand, mud, and dirt.
Willow's journey as a full-time model with an enviable wardrobe showcases the indescribable bond between a dedicated owner and their beloved pet. Through Willow's success, Leone Galler demonstrates the importance of following one's passion and finding joy in sharing special moments with furry companions. Willow's fashionable escapades serve as a reminder of the extraordinary love and happiness that pets bring into our lives.