Small but mighty, Chihuahuas are known for their petite size and big personalities. From sassy to sweet to stylish (oh, the number of outfits they can rock!)—Chihuahuas are adored by their loyal fans. Here are the most popular Chihuahua names for you.
This breed is a national symbol of Mexico and also ranks among the oldest dogs in the Americas. We've rounded up the most popular Chihuahua names of the year from all over the nationwide web database of dog names. Yes, these are real names given by pet parents, ranked in order of popularity. Did your dog's name make the list?
Looking for a dog name for your new puppy or adopted family member? Have fun, use your imagination, and be sure to check out other ideas from our wide selection of dog name lists.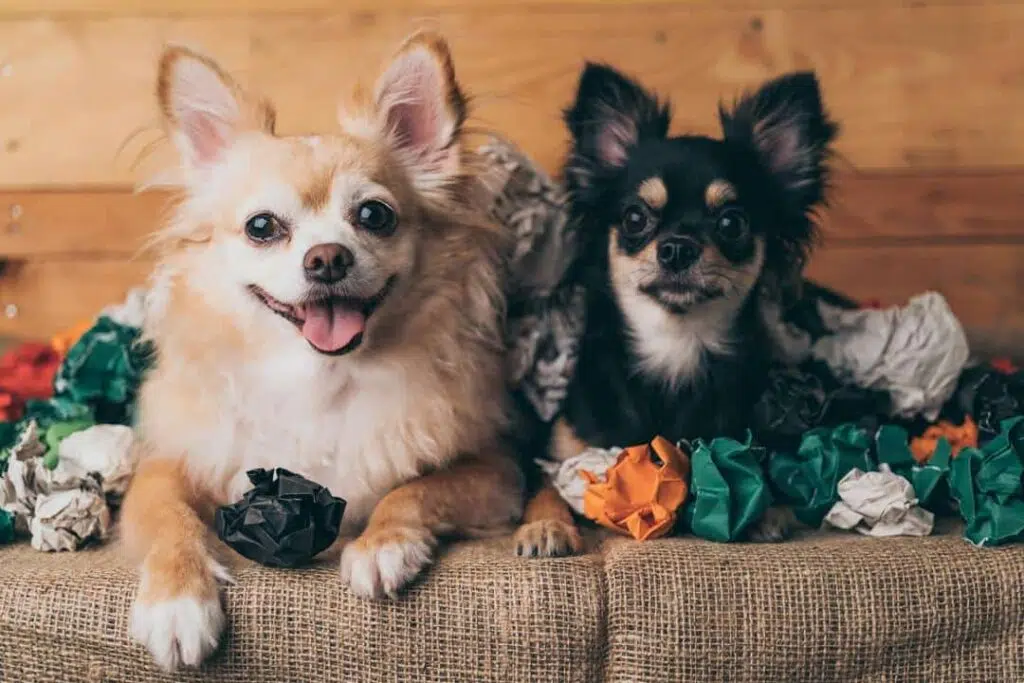 The 115 Most Popular Chihuahua Names
Bella
Coco
Lola
Daisy
Lily / Lilly
Lucy
Charlie / Charley
Peanut
Luna
Max
Chloe
Zoey / Zoe
Buddy
Chico
Roxy / Roxie / Roxi
Rocky
Penny
Milo
Sophie
Jack
Princess
Gizmo
Bailey / Baylee / Bailie / Baylie
Mia
Toby
Oliver
Lulu
Molly
Cooper
Stella
Lucky
Sadie
Rosie
Paco
Cookie
Ginger
Pepper
Minnie
Taco
Harley
Bentley
Louie
Baby
Leo
Bear
Ruby
Maggie
Riley / Rylee / Ryleigh
Teddy
Dexter
Jax
Piper
Ollie
Tucker
Zoe
Nala
Ellie
Honey
Abby
Marley
Buster
Chewy
Oreo
Izzy
Lady
Gracie
Chica
Henry
Bandit
Rico
Angel
Brownie
Olive
Lexi / Lexie / Lexy
Frankie
Belle
Romeo
Sammy
Bambi
Joey
Duke
Nacho
Phoebe
Zeus
Layla
Bruno
Tiny
Missy
Sugar
Diego
Gigi
Poppy
Mocha
Tito
Dobby
Prince
Winston
Bean
Biscuit
Oscar
Mickey
Jasper
Mimi
Rocco
Emma
Millie
Benny
Roscoe
Ziggy
Maya
Pixie
Hazel
Blue / Blu
Simba
Loki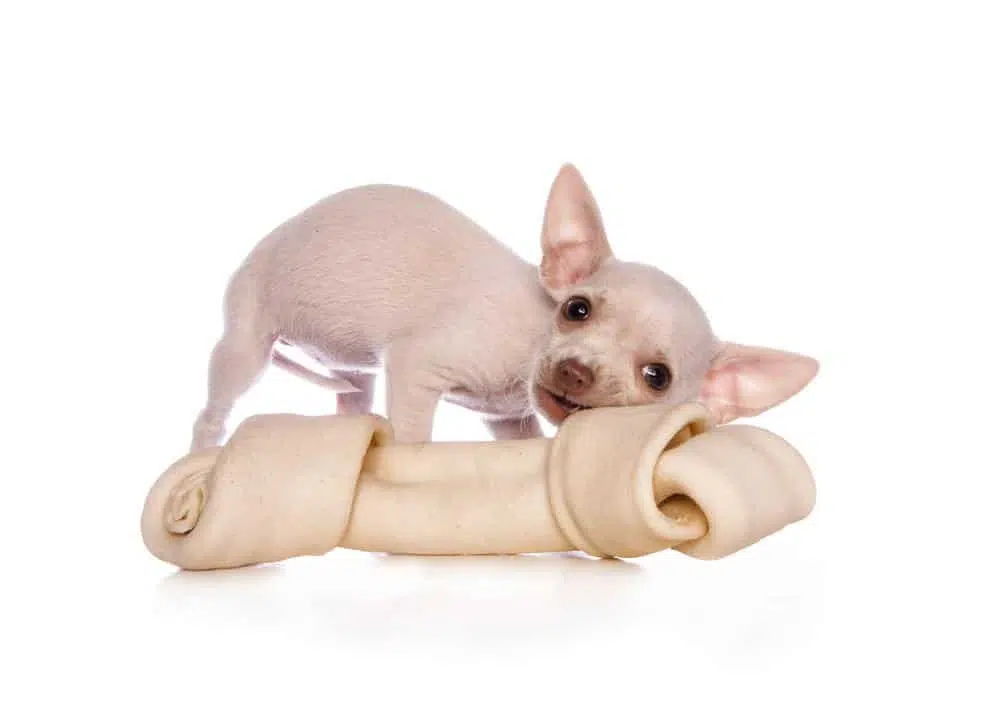 Top 10 Female Chihuahua Names
Bella
Coco
Lola
Daisy
Lily / Lilly
Lucy
Luna
Chloe
Zoey / Zoe
Roxy / Roxie / Roxi
Top 10 Male Chihuahua Names
Charlie / Charley
Peanut
Max
Buddy
Chico
Rocky
Milo
Jack
Gizmo
Bailey / Baylee / Bailie / Baylie
Chihuahua Name Trends
It's pretty clear that the Chihuahua's miniature size has a big impact on the names that are chosen for them. In our list of top names, you see plenty of names like Tiny, Gizmo, and Pixie—with Peanut and Chico (meaning small in Spanish) in the top ten. Though this isn't necessarily a new trend, it's one that keeps right on going (and is always appropriate).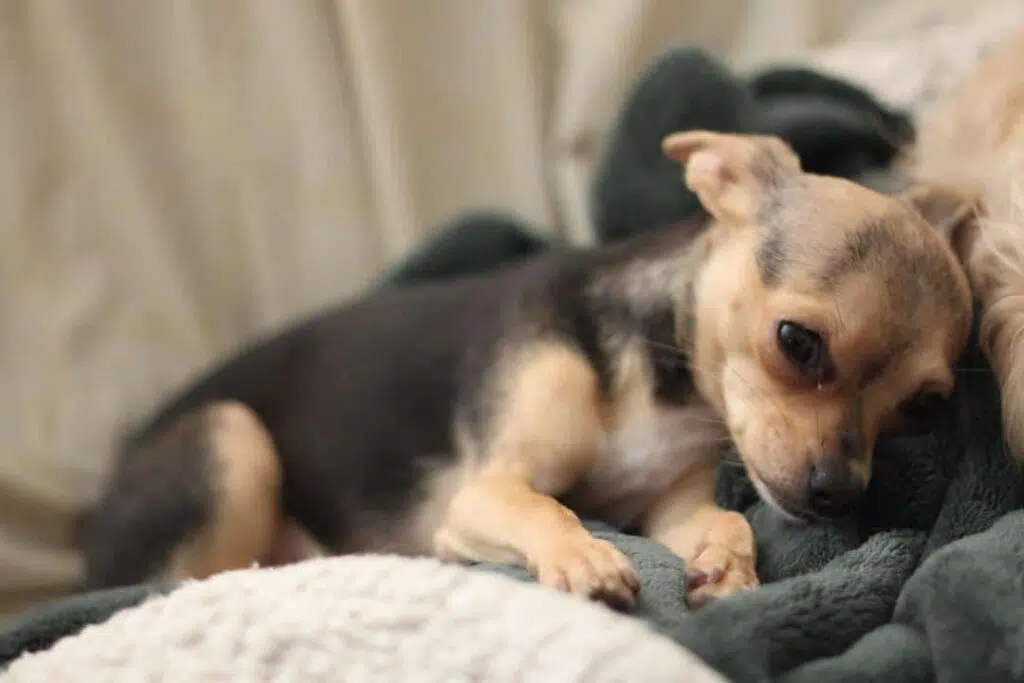 We also see a big influx of posh, vintage-inspired names—the ones that make you think of your Great Aunt, or the gentleman at the end of the bar sipping his Manhattan. These include monikers like Stella, Ruby, or Hazel for lady dogs, and Henry, Louie and Oliver for the boys.
Get the latest Chihuahua Buzz
And of course, food-inspired names for Chihuahuas are always a big hit. With Taco, Pepper, Biscuit, Cookie, Ginger, and more showing up in the top 100, it's clear that this breed is associated with the good things in life.
Chihuahua Name Advice
If you're having trouble deciding, keep in mind that great Chihuahua names can come from many different sources of inspiration, such as your favorite foods, books, celebrities, your heritage, or even dog breed history. For example, your puppy might sport a mythology name like Hercules (ironically) or a color-themed moniker like Bambi.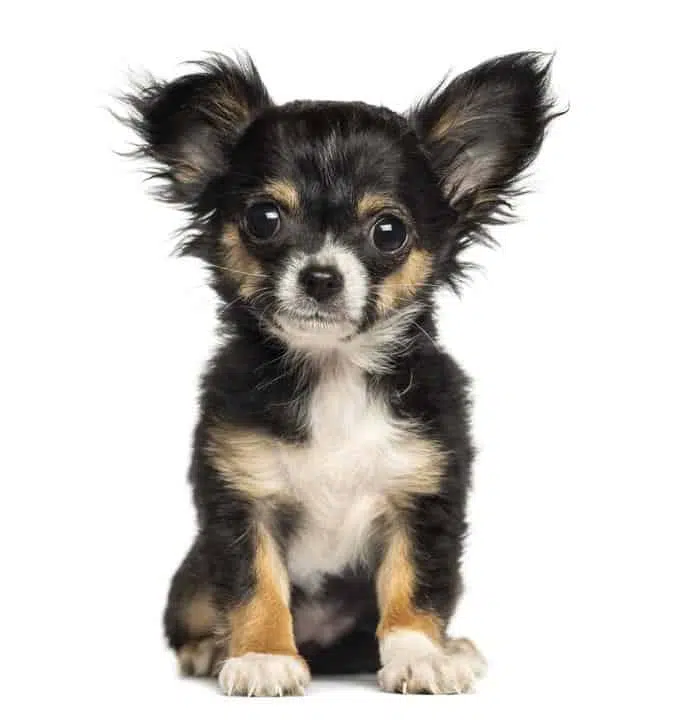 Another consideration when choosing your Chihuahua name? Dog training. This is of particular importance for puppies. When you're teaching your new dog to respond to commands like sit, stay, or come, you'll want to be sure their name isn't a source of confusion. In other words, avoid puppy names that sound like a common dog training cue, such as "Bit," which could easily be misheard as "sit."
Of course, what matters most is that the dog name you choose rolls off your tongue. The best Chihuahua names will make you happy. We're fans of the "backdoor test" for dog name selection. It's pretty much what it sounds like: stand at the back door and call out your new dog's potential name. Saying "Pixie, it's time for dinner!" or "Yoda, leave it!" helps take the name out of your imagination and into reality.
Source: rover