A video of a Chihuahua warning its owner to take her outside to relieve herself has gone viral on Instagram. That's because a dog ringing a doorbell is a funny sight.
User @janelikesbeans posted the clip on the @iloveechihuahua account, which has garnered over 73,000 likes at the time of writing.
The video features a Chihuahua running towards the bottom of the door and tapping a bell with her nose, causing the bell to ring and making her owner ask if she needs to go potty. After opening the door, the dog runs off. Who knew a dog ringing a doorbell would be so convenient?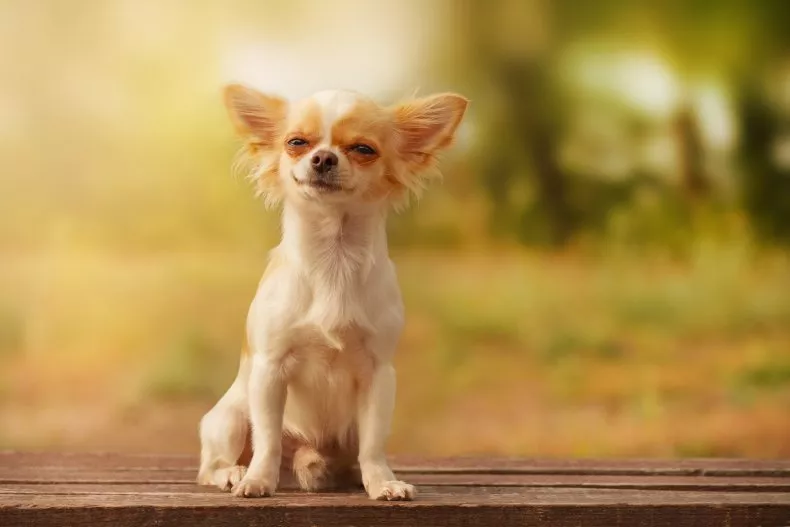 Chihuahuas: The Ideal City Pet.
The American Kennel Club (AKC) describes Chihuahuas as tiny dogs with big characters. They are alert and amusing and require training, or they may rule the homelike a little Napoleon. Chihuahuas are great for city living. However, they require house training like all dogs.
House Training a Chihuahua.
House training a Chihuahua is an important aspect of owning a dog. To successfully house-train your dog, you should monitor its diet and keep a consistent schedule for trips outside, feeding, and exercise. Choose a bathroom spot outdoors and always take your puppy (on a leash) to that spot. To assist your puppy in remembering what to do.
Get the latest Chihuahua Buzz
That you can eventually use before they need to go, like a verbal cue or command.
Providing regular exercise helps with motility, and you should provide positive reinforcement to your puppy for "going" outside. Take your pup out for a long walk or playtime only after they've relieved themselves outdoors.
The Debate Over House-Training Small Dogs.
An August 2019 study published in the Journal of Veterinary Behavior found that large dogs are more likely to be fully house-trained than small dogs. Clinicians often categorize small dogs as being more challenging to house-train.
Some propose that smaller dogs have a higher metabolism and a smaller bladder associated with more frequent urination, which may lead to incomplete house training. However, the study found that further research is needed to understand why these differences exist.
Source: Newsweek