Captured on camera laying back in its owner's arms, the nine-year-old Chihuahua sticks out its tongue and makes an unusual snarling noise.
Living up to your name can be a tall order, but for one little dog named Gollum, it's easier than you would think.
With its paws out in front of it, the dog stops momentarily before looking up at its owner and doing it again.
Video Source: https://www.dailymail.co.uk/embed/video/1165049.html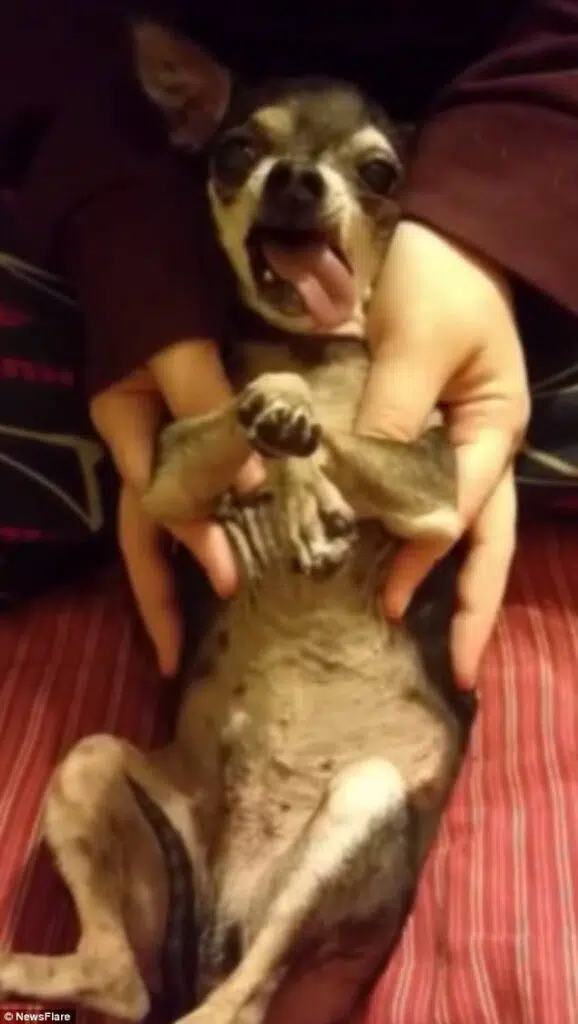 Another dog barks in the background, which causes the Chihuahua to look around the room briefly in between, making noises.
Get the latest Chihuahua Buzz
All the while, its owners laugh at the snarling sounds from the dog.
The final close-up shot of the Chihuahua produces its loudest noise yet as it looks point blank down the camera's lens.
The hilarious and slightly bizarre footage was captured by the owners at their home in Rome, Georgia, USA.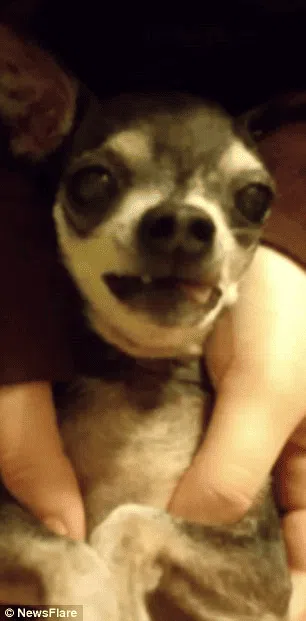 The dog's owner wrote online on the video: 'My nine-year-old Chihuahua with only one tooth sounds like a goat when he's angry.'
Named after the Mexican state of the same name, Chihuahuas are the smallest breed of dog and come in several different sizes and colors.
As a breed, they tend to be fiercely loyal, particularly to one owner, and have become over-protective of that person around other dogs and humans.