Beanie was adopted by her mom when she was two years old after being rescued from a hoarding situation. When she was first rescued, she was timid, defeated, and desperate for someone to finally give her some love and attention, and her new mom couldn't wait to bring her home and watch her slowly start to come out of her shell.
"She was so tiny and sad when I first got her," Amina Akhtar, Beanie's mom, Dodo.
"I saw her little face and knew I had to have her in my life."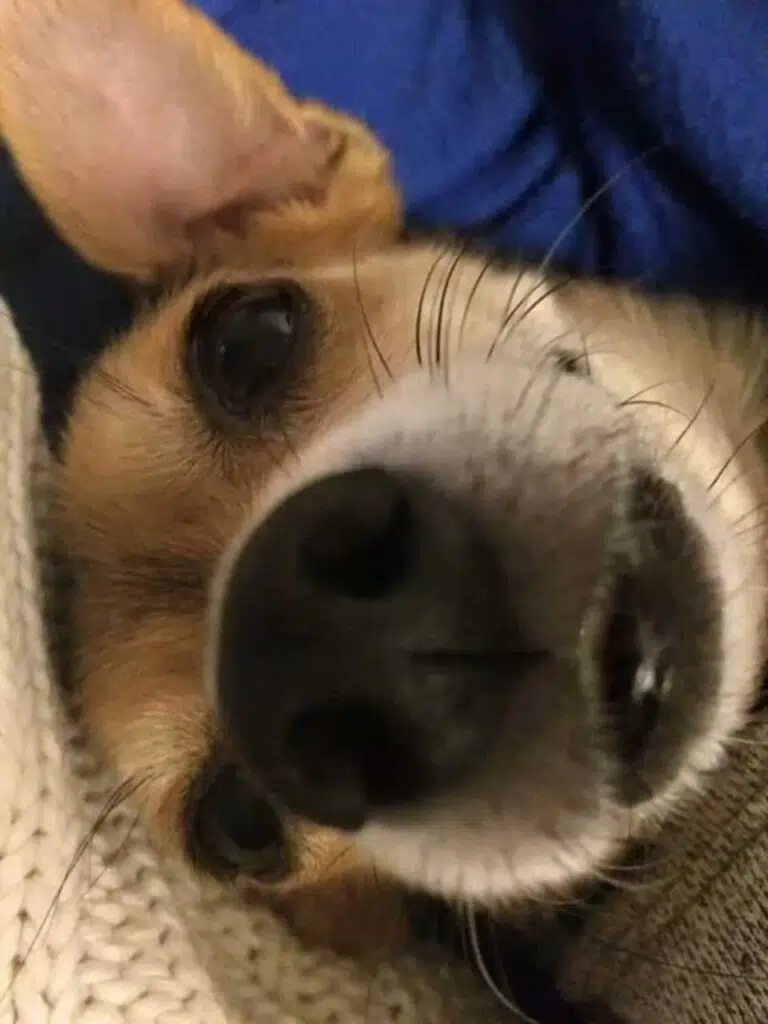 Beanie is now eight years old and has come into her own over the past six years. Her tiny Chihuahua body is full of personality, and her antics and adorable facial expressions constantly entertain everyone who knows her. 
"She's hilarious," Akhtar said. "A tranquil dog unless the UPS guy is outside. She's a lover, one of the sweetest dogs ever. And wants to lick you and get belly rubs and snacks. She can never get enough food! She tries to sneak snacks all the time."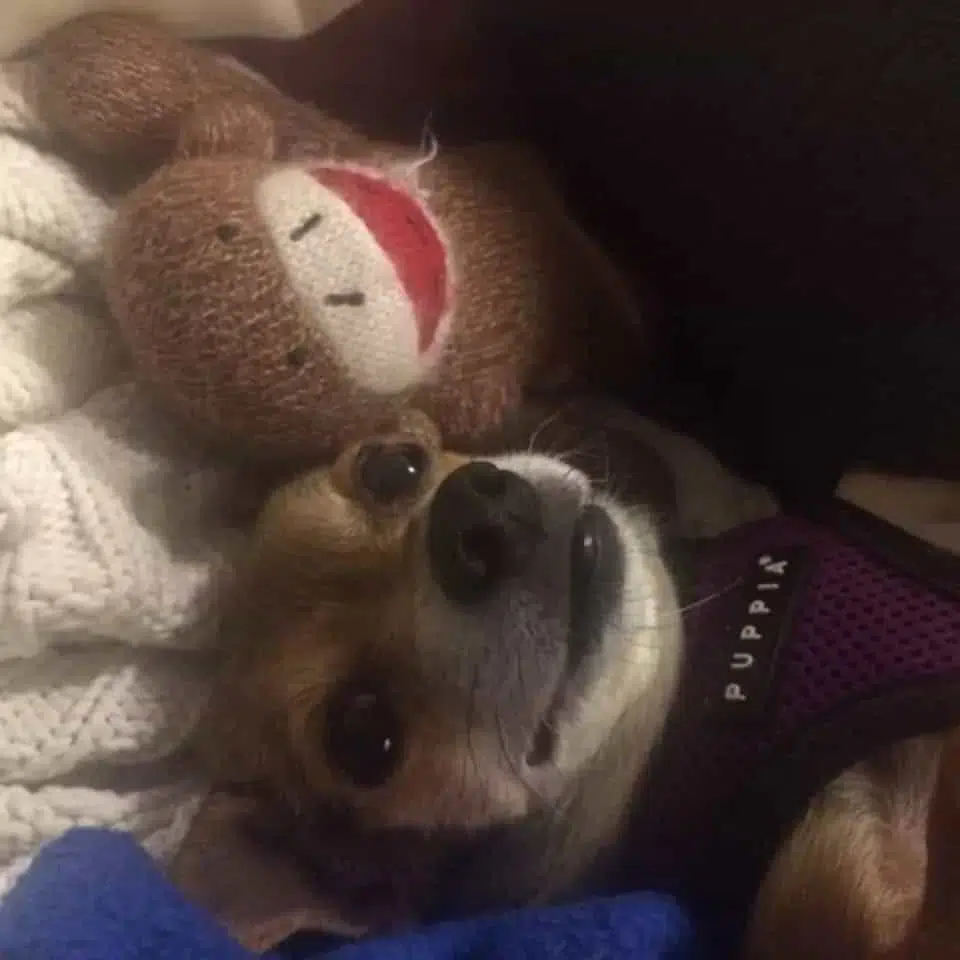 Where did Beanie and his mother live?
Beanie and her mom originally lived in New York City, but the pair moved to Arizona a few years ago to be closer to Akhtar's dad. Life in the mountains near Sedona is much different than in the big city. And the pair have had to get used to many new things since moving there, including coyotes.
"It's wildlife central," Akhtar said. "This is their land, too. We have coyotes, javelinas, bobcats, and mountain lions. I have to be careful that nothing is outside before we go out, but sometimes they sneak up on me. One day a coyote was 12 feet from Bean, and I was a little farther away, and my heart stopped."
Beanie is an incredibly tiny dog, even though her mom watches her like a hawk whenever they're outside. She wants to ensure her best friend is extra protected. Hence, she started looking into ways to keep Beanie safe from wild animals whenever they were playing outside.
Get the latest Chihuahua Buzz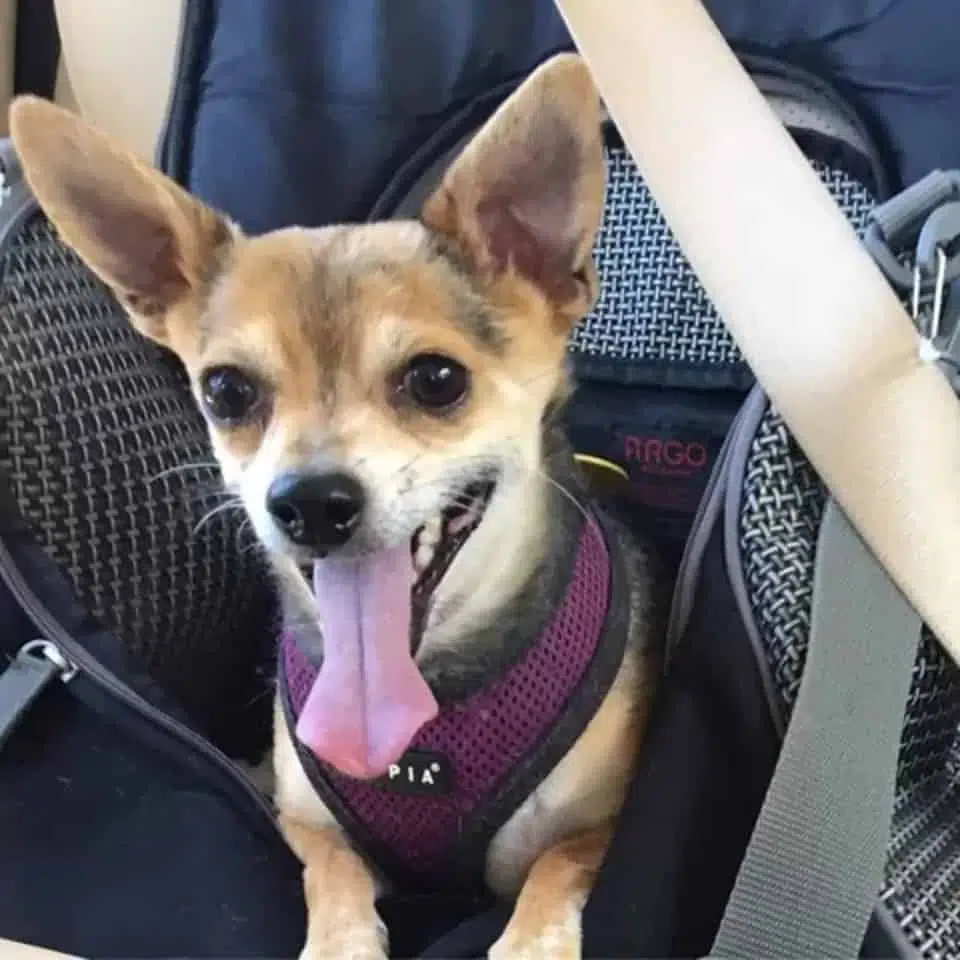 "Once I realized how many coyotes were around, I had to do something," Akhtar said. "I would be so upset if moving her here caused her to get injured."
To keep her extra safe whenever she went outside, Akhtar bought Beanie a "coyote vest" for her to wear on their walks. The vest is pink, spiky, and ridiculous-looking, but on tiny Beanie, it's the cutest, most hilarious outfit ever.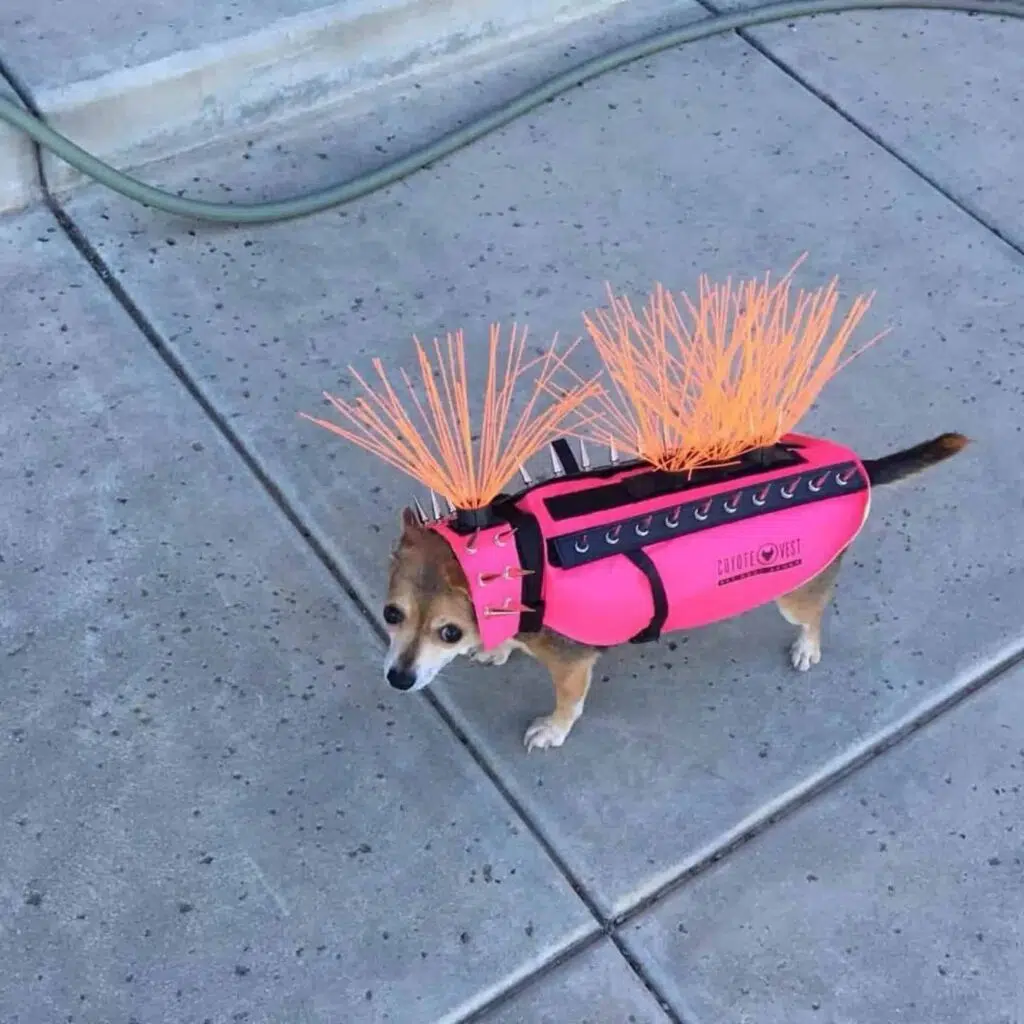 Beanie Hates Her Coyote Vest.
Even though Beanie hates her coyote vest, all of Akhtar's friends and family love seeing her in it. So one day, she posted a photo of Beanie in her outfit on Twitter and was shocked to realize that the internet was obsessed with Beanie's coyote vest, too.
"At first, it got a little attention, and I thought that was cool," Akhtar said. "Then I woke up the next morning, and it was insane. I'm happy I made people laugh, and they fell in love with Bean and her facial expressions."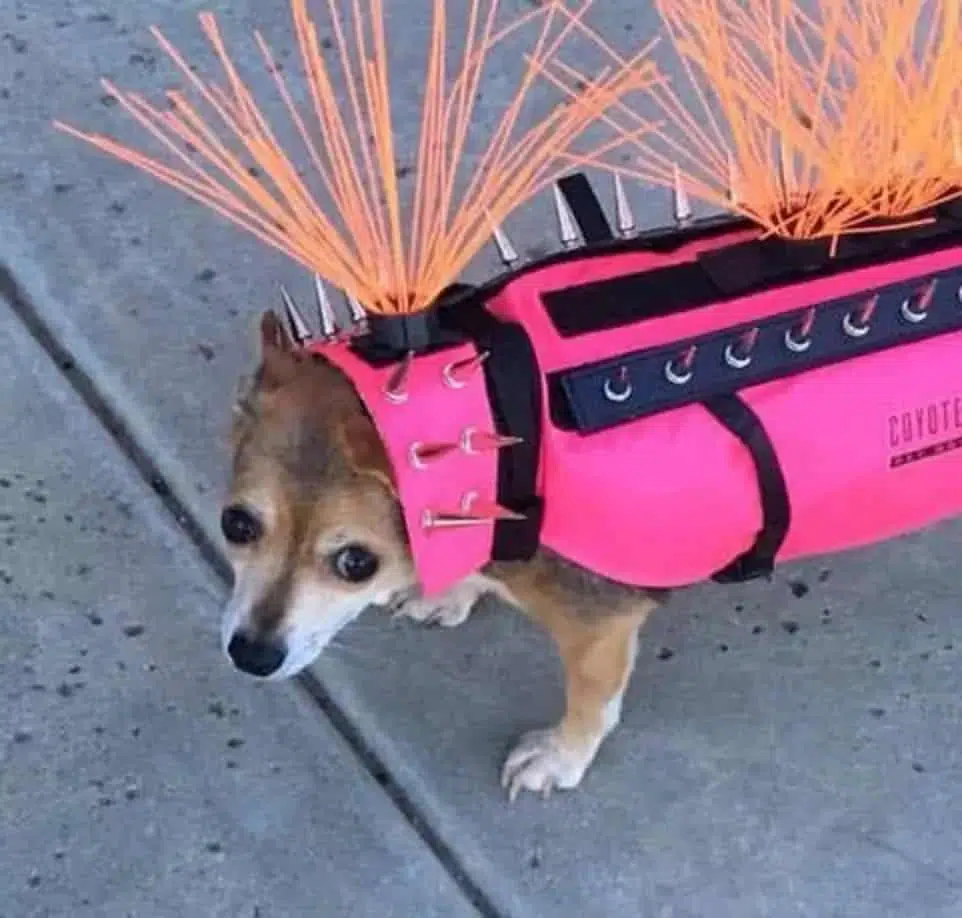 Everyone thought the photo of tiny Beanie in her rocker-Esque coyote vest was hysterical, and Beanie and her mom got so many comments from new admirers and fans from all corners of the internet.
Since Beanie hates her vest so much, her mom only puts it on her when she has to, but maybe if Beanie knew how much attention her vest photo has gotten. She'd be a little more excited about putting it on.