A woman has dog owners and animal activists debating whether her dog's fake nails are signs of abuse or a form of extreme pampering.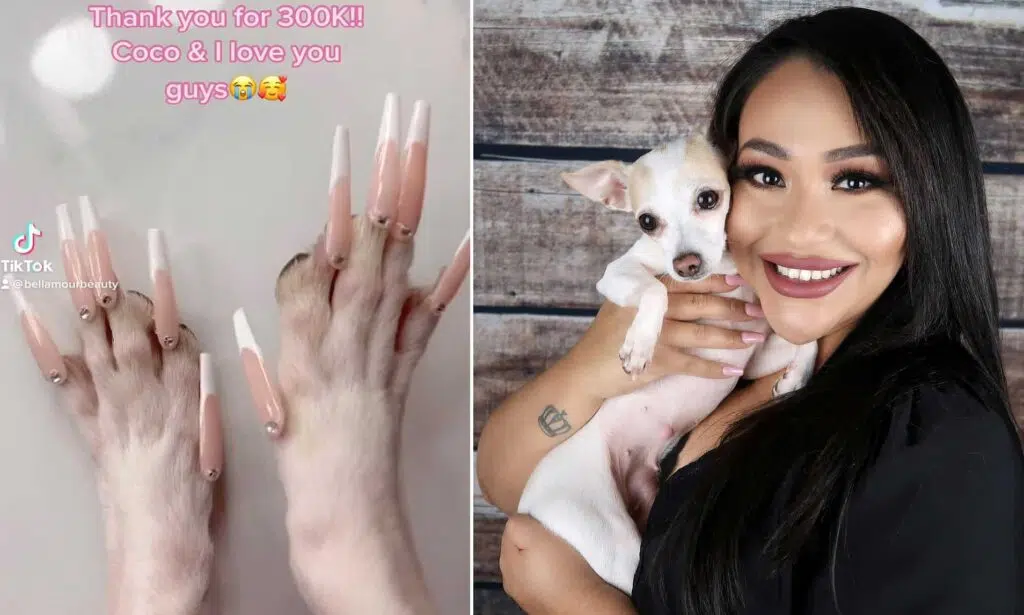 Maritza Rubalcava, a nail technician from California, has gone viral for her TikToks in which she makes her 5-year-old chihuahua Coco press-on nails. Posting under the username @bellamourbeauty, her first video featuring her dog's nails took off on March 5, garnering over 23 million views and nearly 4 million likes.
In the video, Rubalcava is seen cutting fake nails down to size for her pup's tiny paws. Painting them a light pink, added crystals, and even made a mini package to present them to her dog. The dog and owner are seen modeling matching sets. And Rubalcava claimed in the video that Coco "only likes Swarovski crystals."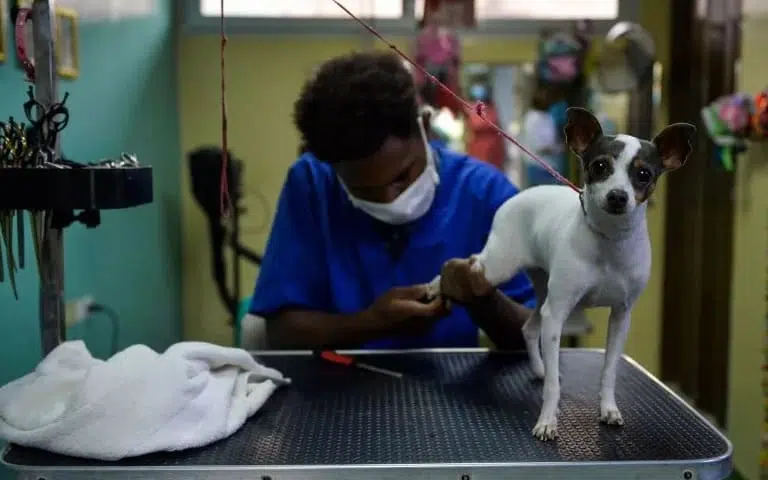 In an interview with The Mirror.
In an interview with The Mirror, Rubalcava said, "Coco is my baby, and one night my husband and I were talking. And we thought it would be so cute to make her some tiny fake nails. I just did it for fun and it felt so random but it turned out well."
She added that Coco "loves being pampered" and has no issue wearing the nails.
Get the latest Chihuahua Buzz
Since the initial videos garnered so much attention, Rubalcava has incorporated her dog and small nail sets into her channel. While many in her comments have shown support and enjoyed seeing Coco model the nails. Many have shown concern that the chihuahua is being abused.
"You're not gonna leave those on her, are you? If she has to walk around with them, it's gonna be super uncomfortable for her," one worried commenter wrote.
"Hey, vet tech here, I know nobody asked, but this super cute doggy can have permanent damage from this and a messed up walking pattern!" another added.
Rubalcava assured concerned viewers that Coco was in no physical danger. "Coco just models them for pictures because they're not practical for a dog to wear all of the time," she said. "I would never actually do anything to harm Coco.
TikTok
In light of her TikTok fame, Rubalcava, owns a reusable press-on nail business. And she has decided to add a limited edition set of dog-safe nails for viewers who want to pamper their pooches. They retail for about $15, and a portion of the sales will go to a non-profit animal rescue organization.
"The Mini Nail collection comes with ten nails for small breed dogs," her website said. "Please remember, these nails are only for prop and not for actual wear."
Coco isn't the only dog gaining attention for her TikTok antics. After a video of a pup running off scared at the sight of Darth Vader in Star Wars Episode IV: A New Hope took off, Mark Hamil even weighed in. "Smart dog," he tweeted. "I only wish I'd thought of hiding behind the couch when I first met him."