A dog is for life, not just for Christmas," as the well-known saying goes. Approximately 6.3 million dogs, cats, and other animals are taken to shelters annually. Of these animals, about 4.1 million are adopted, according to estimates from the American Animal Society (ASPCA). Most people acquired a pet during the pandemic have no plans to rehome their new pet.
ASPCA's president and CEO, Matt Bershadker, is urging Americans willing to commit to adopting and fostering animals.
"More than 23 million American households acquired a pet during the pandemic, reflecting the incredible love and support pets provide, especially during times of stress and insecurity.
"Whether adopting or fostering—or urging family and friends to do the same—people across the country stepped up to save lives, and we are grateful that so many people opened their hearts and homes to pets in need."
Brandi Munden, vice president of communications and PR at the American Kennel Club, suggests asking some simple questions when considering dog ownership:
Why is this dog in a shelter?
What was the dog's condition when it brought him to the ceiling?
Has this dog been adopted out before?
What veterinary care has the dog received since arriving at the shelter, and can you provide copies of those veterinary records?
Is this dog housebroken?
Does this dog get along well with children or other pets (specifically other dogs), and how does he act around strangers?
Does this dog have suitable good manners that I could take away his food bowl while eating or remove his toy while playing?
Can this dog walk calmly on a leash in public, or does he need further training?
Does this dog require special medical care, ongoing treatment, or dietary restrictions?
Will the shelter take this dog back if it doesn't work out with my family?
Read on to find some adorable dogs looking for a new home this Christmas.
1. Mona – Atlanta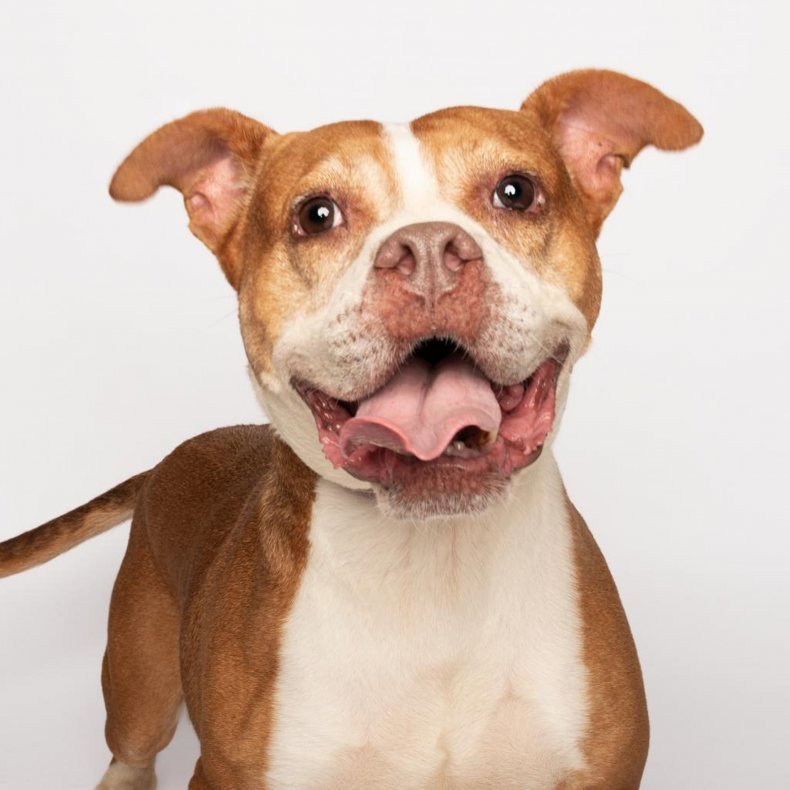 A "very good girl," according to the Best Friends Animal Society. Mona is a 3-year-old mixed breed who is full of love.
The charity adds: "She is very affectionate and loves pets and belly rubs. After a day of play and her favorite game of chasing balls, she will curl up and sleep by your feet.
"Mona would do best in a home with adults and being the only pet (so she can get all the belly rubs for herself!). She has been spayed, microchipped, and dewormed and is up-to-date on vaccines.
2. Copper — Washington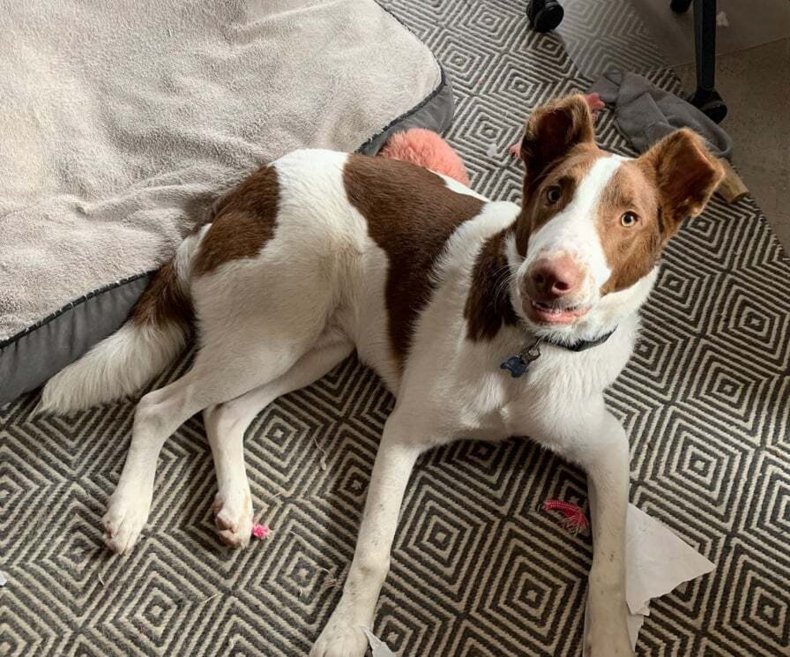 Copper was rescued from a plastic bag on the roadside in the Middle East.
"it cut off the tips of his ears, but his will for life was strong," Laura Simpson, founder of animal rescue center Harmony Fund, said.
This 10-month-old has a "love of ponds and puddles" and seeks "a gentle family to win his trust," adds Simpson.
3. ChiChi Luv & Lacey Luv — Atlanta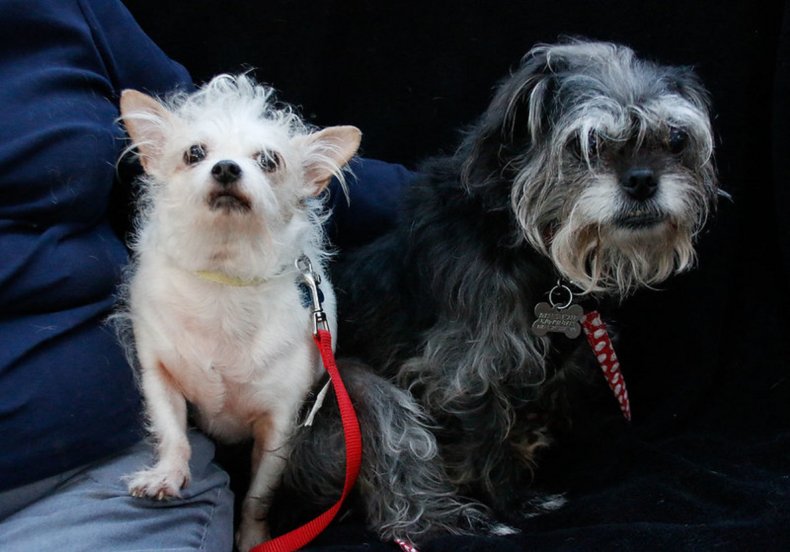 These pair are "total couch potatoes," Jackie Spett, of Atlanta's Angels Among Us pet rescue, lovingly describes them to Newsweek.
ChiChi is a chihuahua/terrier mix, while Lacey is an Affenpinscher mix. Both are aged 8.
This "bonded pair" should be adopted together, added Spett, who said their previous owner was ill and could no longer care for them.
4. Edgar — New York City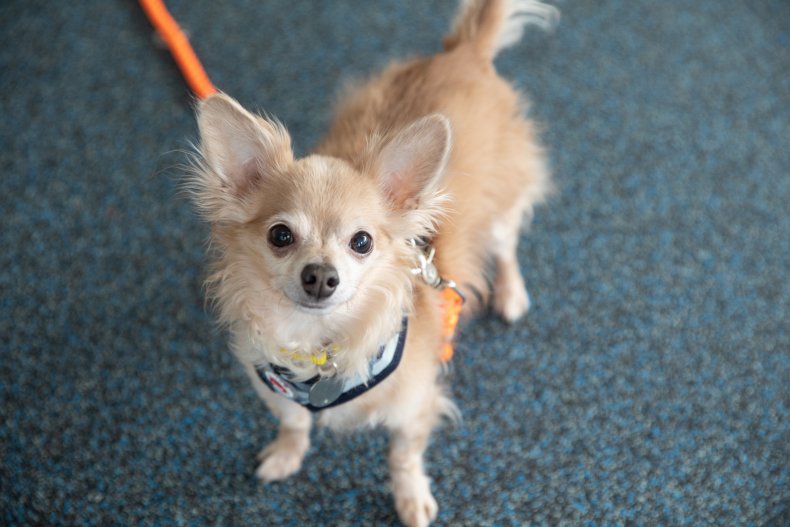 Ten-year-old Edgar has "a sweet personality," state experts at the ASPCA.
"He zooms around the house when he gets excited and loves to cuddle with his person," the organization said.
"Edgar would be perfect for a person who spends much time at home and lives in a low-traffic area like the suburbs."
Read on to find some adorable dogs looking for a new home this Christmas.
5. Cinnamon and Roger — Texas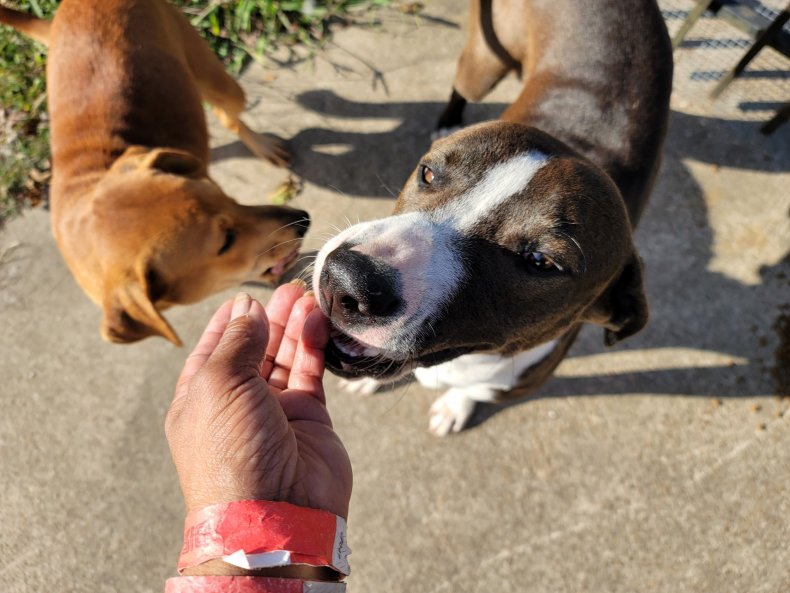 These lovely pair are "homeless in Houston," the Harmony Fund notes.
The charity said: "A volunteer brings them food because the rescue centers are all full. Roger is about two years old and very affectionate, and Cinnamon is about four years old and very fond of treats. They roam and sleep together."
6. Squirrely – Atlanta
Squirrely got her name on account that she barely moves and looks like, well, a squirrel.
According to the Best Friends Animal Society, this "sweet girl," who also answers to Zoey, would be the perfect, relaxed companion for any laid-back family.
The charity writes: "She loves her toys. She will bring them everywhere and even sleep with them; her toys act as her comfort blanket. And she also has a funny tail that barely moves and looks like a squirrel. She always has a pep in her step, especially during walks. She enjoys the little things, such as pets and being on the couch.
"When she gets excited, she lifts her paws to get your attention but never jumps. She loves riding in the car with the windows down to pop her head out.
Squirrely has learned to walk nicely on a harness and leash, and his owners have potty trained him completely. Additionally, he has excellent house manners.
"Squirrely knows what "sit" and "no" mean and is excellent with crate time. She is an adorable and loving dog. Squirrely is timid and cautious of people, dogs, and anything that makes a loud noise, so she may not be best in a home with small children. She can also be scared of going through doors/entering new places.
The shelter spayed Squirrely, microchipped her, and ensured she is up to date on vaccines. Her adoption fees have been covered, and she is now free to go to a loving home.
7. Ella — New York City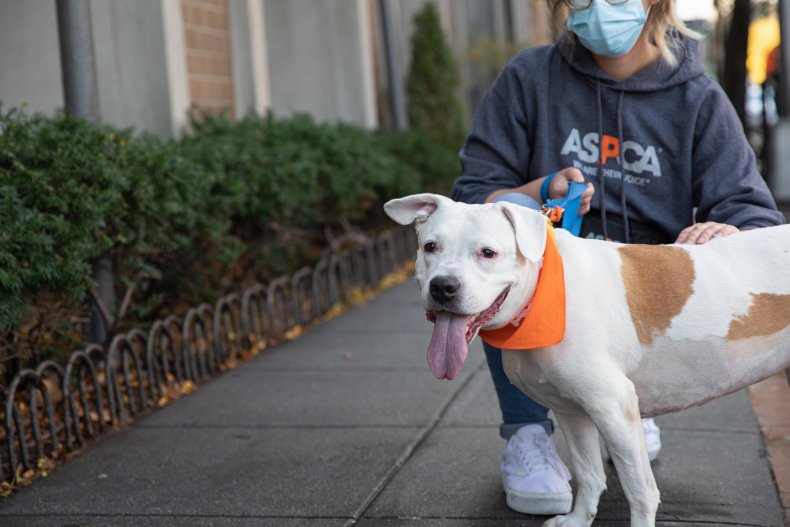 The ASPCA describes Ella as "a wonderful dog who is well-behaved and very sweet." She is thought to be nine years old.
Get the latest Chihuahua Buzz
The charity notes that while Ella is mostly a low-energy and mellow dog, she also loves going for walks. Furthermore, she is incredibly well-mannered on leash.
8. Ody – New York City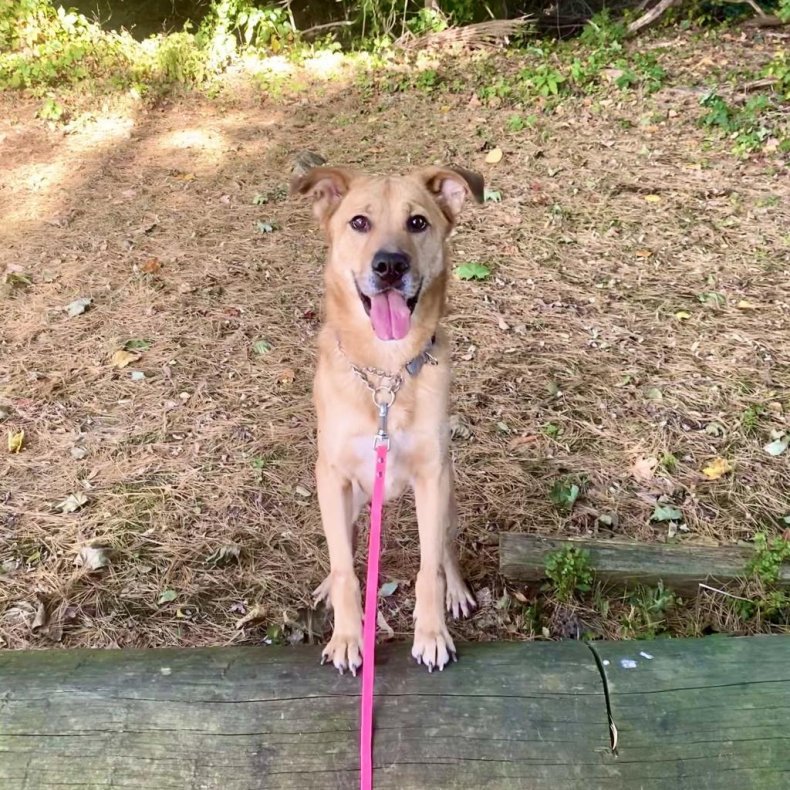 Ody is a 5-year-old male dog weighing just under 50 lbs, described by the Best Friends Animal Society as "incredibly energetic."
The charity adds: "He loves playing, walks, and the outdoors. He's also incredibly loving – Ody is a great cuddler. He is good with kids and good with some dogs. He has been taught 'to sit,' 'drop it, and 'roll over. "
His foster notes: "Ody is so very loving. Loves cuddles. Very playful. Always ready to play. He listens so very well and loves being outdoors. Ody knows so much! I was so shocked at how much he knows and listens to.
"Ody knows to sit. Stay. Come. Give paw. Roll over. And go to bed. We are working more on the basics, but he's doing very well with commands."
9. Hammond — Asheville, North Carolina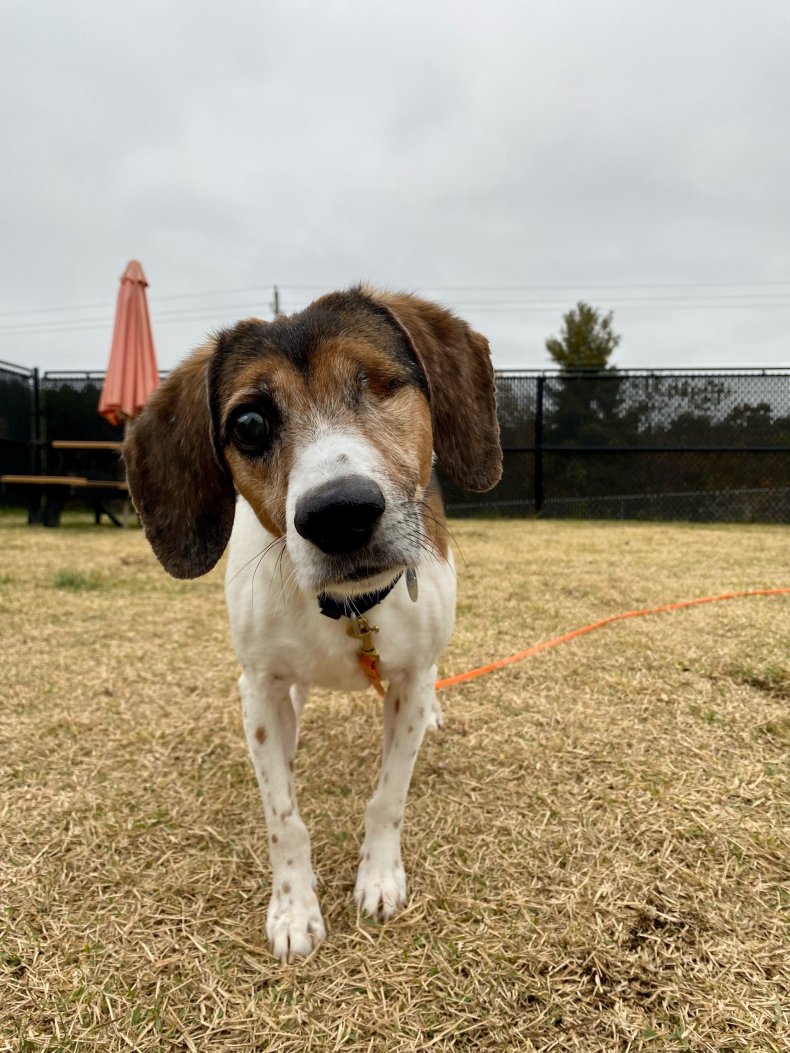 Hammond was found living with 90 other Beagles.
"He spent some time at the ASPCA BRC and is now looking for a loving adopter," the animal charity notes.
"Hammond is mostly blind, but that doesn't stop him from being a playful, happy guy."
10. Princess — New York City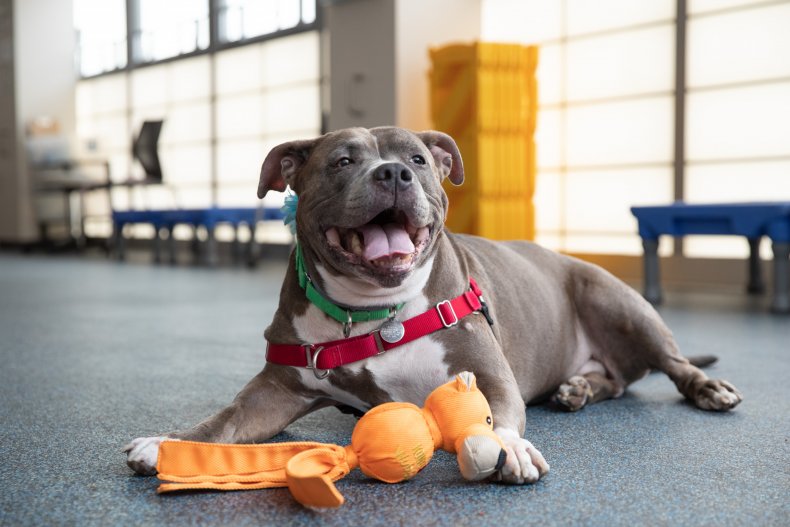 The ASPCA describes Princess as "extremely calm, friendly, gentle and easy-going."
The charity adds: "She loves to sleep and is a couch potato. Please give her a brutal toy to chew on, and she is content to chew on it until she falls asleep.
11. Hoovers — Atlanta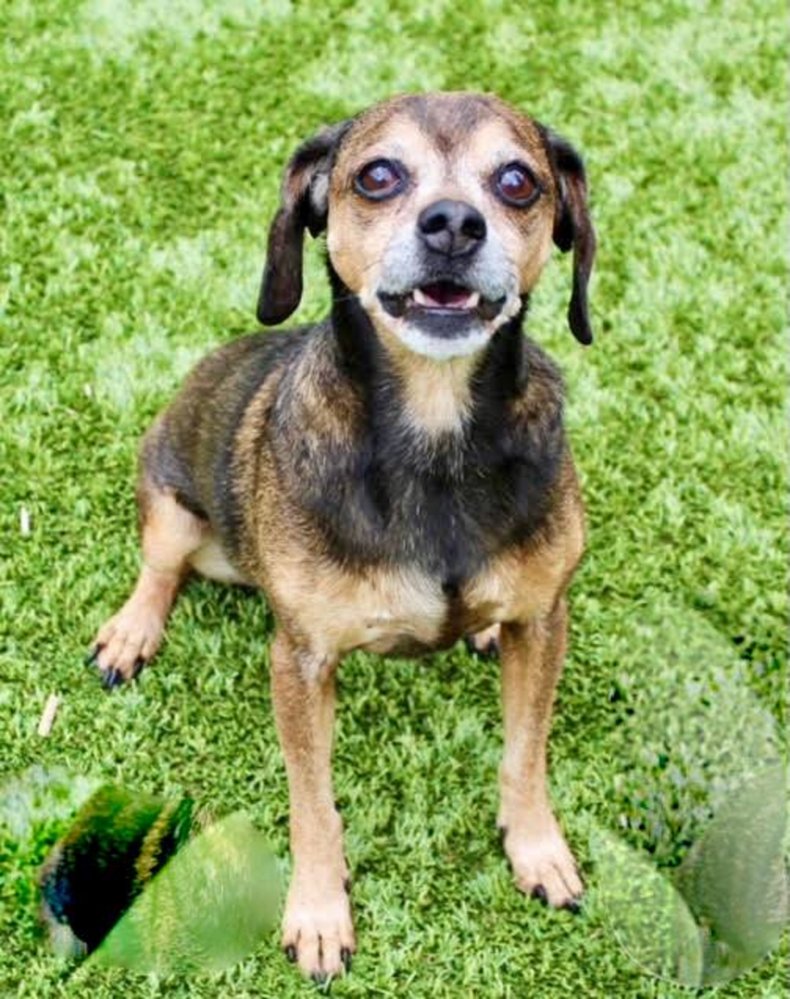 it abandoned this adorable Beagle mix at a shelter aged 14 years old, Angels Among Us pet rescue states.
She said to "prefers small, quiet dogs, like herself," she has diabetes, a condition which is controlled with twice daily Insulin injections.
12. Molly – Salt Lake City
"A sweet, 11-year-old senior Cocker Spaniel who is a certified cuddle bug," is how the Best Friends Animal Society describes Molly.
The charity adds: "She loves humans and was in a foster home with dogs and cats and did well with them. She loves cuddling so much that she needs some help with water/potty breaks.
13. Kong — Asheville, North Carolina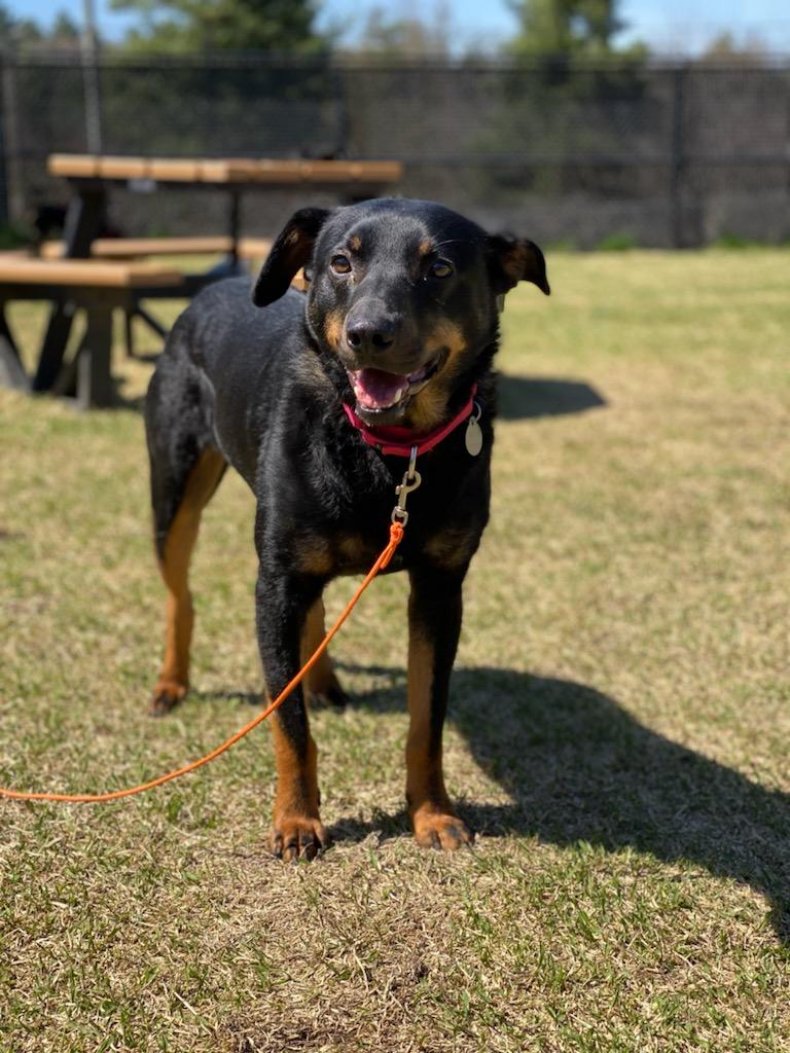 The ASPCA describes Kong as "a sweet boy" who loves playing with other dogs.
The charity adds: "He was one of several dogs found living outside a coal mine. Kong would love to go to an adopter who likes walking and hiking."
14. Russtee — Atlanta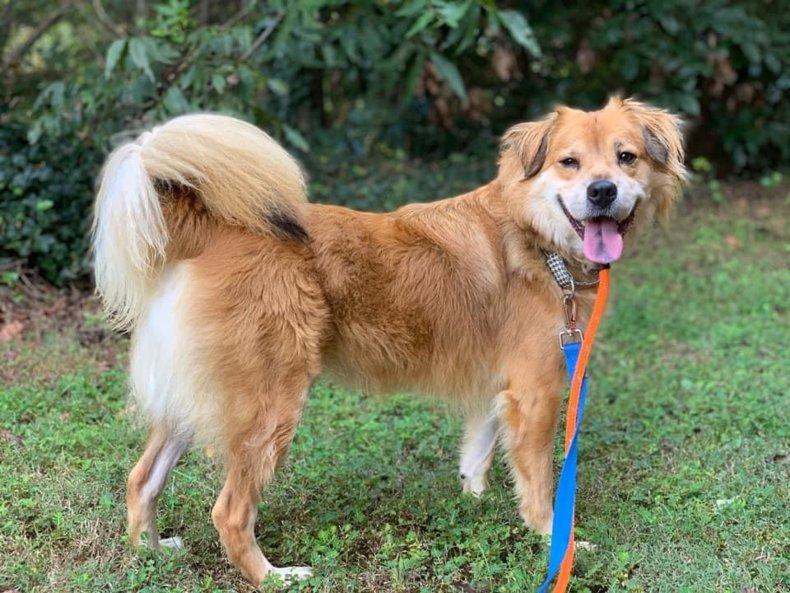 Angels Among Us pet rescue believes this dog up for adoption is a 3-year-old male Golden Retriever mix.
The charity suggests Rustee "needs to be in a family with only adults and no other dogs," adding: "He is great on a leash, kennel trained [and] housebroken."
15. Smiley — Asheville, North Carolina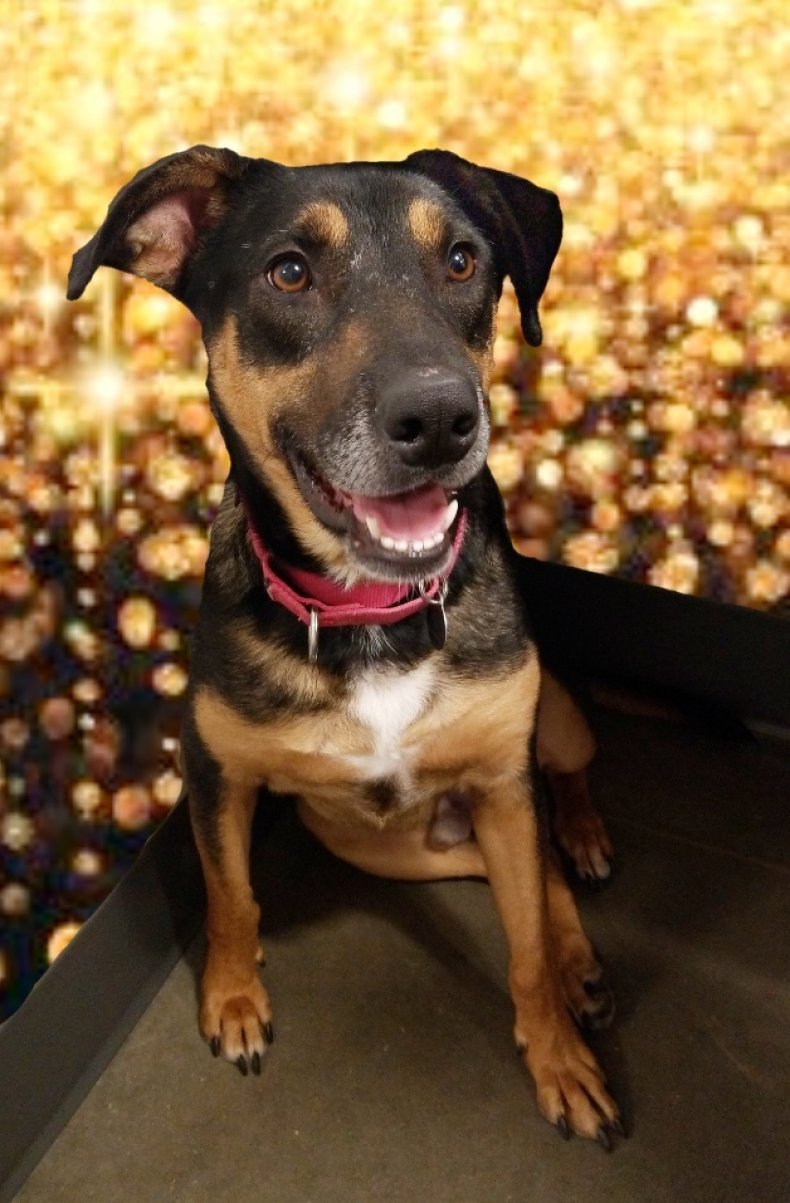 When it rescued him
Smiley lived in overcrowded conditions with 40 other dogs.
ASPC added: "He is a gentle boy in search of a quiet home with patient people who can help him figure out the world around him."
16. Goldie – Northwest Arkansas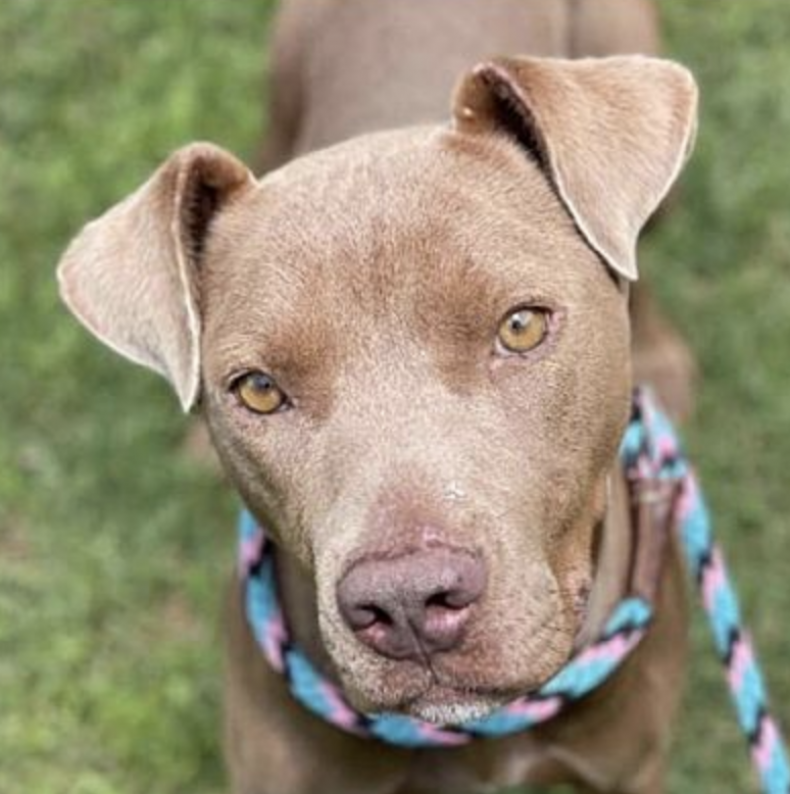 Best Friends Animal Society describes Goldie as "the sweetest Weimaraner mix who cannot wait to brighten up your life with excitement and love."
The charity added: "Goldie does excellent with adults and is comfortable around other dogs after a proper introduction that's not in a confined space or on-leash.
"She seems fascinated by her foster mom's cat after a gradual introduction and has had positive interactions with her since, but she may come off a bit strong with a cat who's not used to a playful dog.
"Goldie would be a fabulous trail-exploring partner, running buddy, or bike fan's best friend. She loves to see new things and has the energy to do so. Her foster says that she is just a giant ball of fun!
"She knows "sit," is working on "give paw," for and will play fetch with durable toys until she's spent. She's crate trained and is content sleeping in a box, but she prefers snuggling in bed with her foster momma!
"Goldie tested positive for heartworms and is starting treatment in a foster home. We'd be happy to discuss in detail her treatment plan, which is covered by the adoption fee."
17. Joanne Darling — Atlanta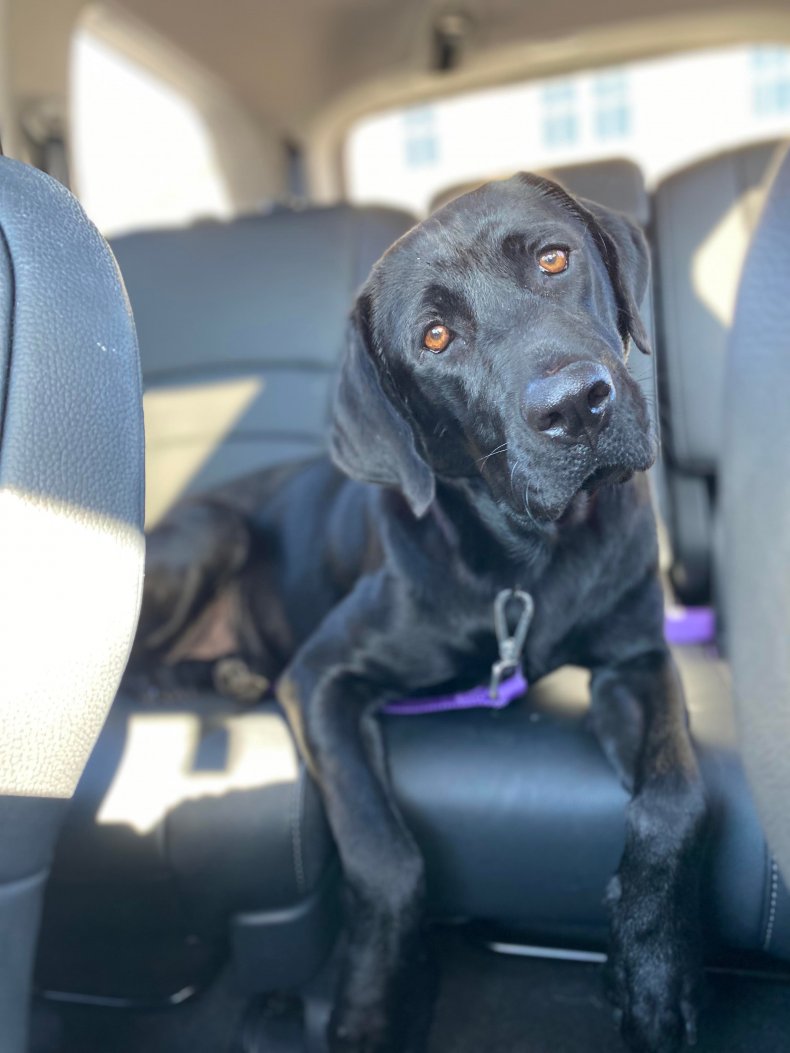 This 1-year-old female black Labrador, weighing 65 lbs, is described as "friendly with lots of energy."
Angels Among Us suggests prospective owners require "a home with a fenced yard."
18. Hamilton – Utah
The Best Friends Animal Society describes Hamilton's name as fitting him "perfectly" because "he is just that, a 'ham.'"
The charity adds: He's a two-year-old Labrador mix who is the total package, intelligent, friendly, good-looking, and up for anything!
"He gets along great with other dogs and does his best to get them to play and wrestle. Hamilton is also good at taking a break when play gets tiring and closes his eyes for a snooze.
"He is up for any adventure or couch time (preferably both). He would be an excellent addition to any dog and human life. "
If you are interested in meeting Hamilton, you can submit an appointment request here.
19. Navee – Utah
An 11-year-old Staffordshire Terrier mix "sits quietly at her run door gazing at you as she hopes to be the next one to go for a walk."
Best Friends Animal Society adds: "Her sweet face and soft eyes invite you in to be her friend. We know so far about this older gal that she enjoys walks and car rides, and when you enter her run, she likes to remain close to you.
"At times, so much so that she "hugs" your leg to keep you from leaving. She enjoys lounging outside in the sun and laying on soft beds.
"Navee is a beautiful little older gal who will bring someone snuggles and a smile for all seasons. Might you be her sunshine to light up her life?"
20. Hambone – Los Angeles
"Handsome" Hambone has "so much love to give, especially in the form of big kisses!" says the Best Friends Animal Society.
The charity added: "He adores being with people but will sleep like an angel in his bed at night. He is fully potty trained and is brilliant at 'sit,' 'paw,' 'wait,' and 'leave it.
Hambone is a gentleman and respectful of your home and house rules. He even enjoys a bath in the backyard! Hambone is also a fitness maven who loves to leap, jump, and run. If you like to be active in your backyard, Hambone is right there with you.
"He's flexible, though, and will be a couch potato if that's what you need. Hambone loves people and enjoys snuggling and belly rubs. He's great with older kids but is still working on his manners with other dogs and would prefer to be your only pet."