This Chihuahua puppy Bianca snuggles up with her new best mate — blind Great Dane Shelby. What do you think about these two best friends?
The little-and-large chums bonded at an animal rescue center. Since then, cute videos of them together have gone viral online. The two best friends seem like such an unlikely match, but deep down, we know they're soulmates.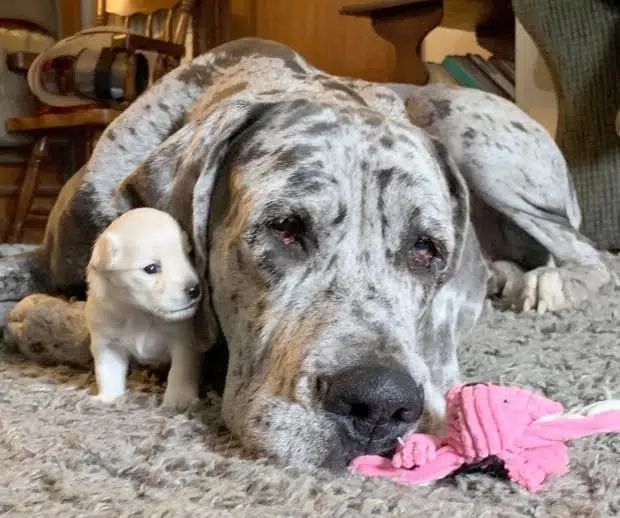 Shirley Zindler, founder of Dogwood Animal Rescue in Sebastopol, California, took in Bianca five weeks ago after her mum died giving birth. Three-year-old Shelby would sit with her as she bottle-fed Bianca.
Get the latest Chihuahua Buzz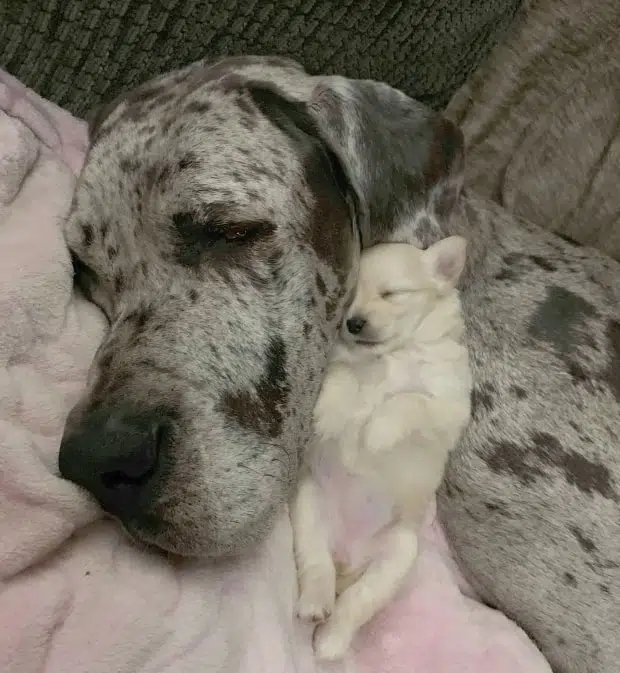 Shirley said: "It's unusual to see different-sized dogs play with each other. Shelby is quite patient with Bianca — but will push her away to make her stop if she's biting." Can you just imagine how adorable that is?
"This friendship is amazing"- she says. They truly are a bunch of best buddies, and all they wanna do is spend their days together. We hope that this friendship continues, and the pups are as happy as they can be.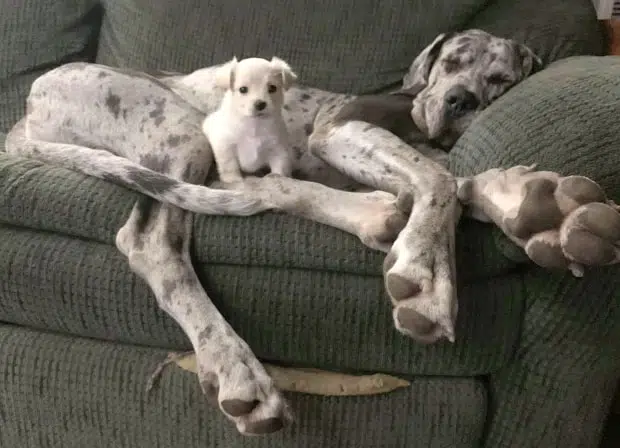 Source: thesun