Do you remember Turbo? We posted an article about him earlier, and this is good news about him! Read the previous article to learn about the disabled Chihuahua.
A tiny, disabled dog who got his first training wheels sporting a new ride, thanks to a creative production method for a miniature doggie cart: 3D printing.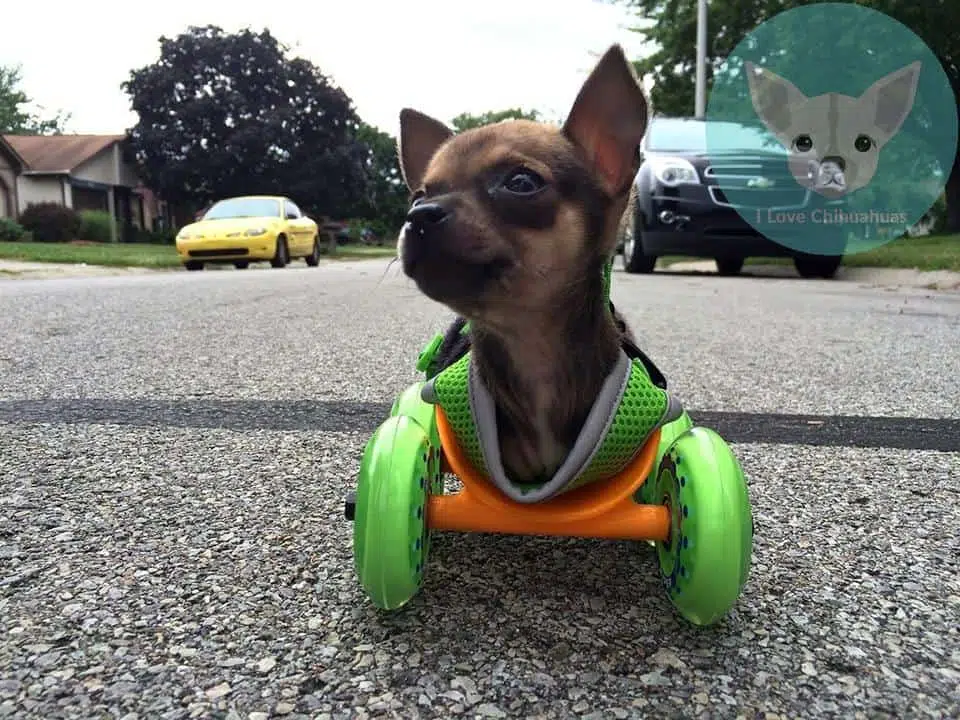 Little TurboRoo (or Turbo for short) came to The Downtown Veterinarian in Indianapolis after his family worried there was no other option but euthanization for the tiny pooch, who was born without front legs due to a genetic defect.
But after the vet found no internal issues, she decided there was no reason the baby Chihuahua couldn't live a happy and full life — though perhaps one different from most other dogs.
The Disabled Chihuahua
To get TurboRoo up and walking, the staff at the veterinary clinic came together to craft a makeshift dog cart using a Fisher-Price toy helicopter, toy welding kit, and a ferret harness. But with the puppy growing every day, it was clear they'd have to continue getting creative.
Get the latest Chihuahua Buzz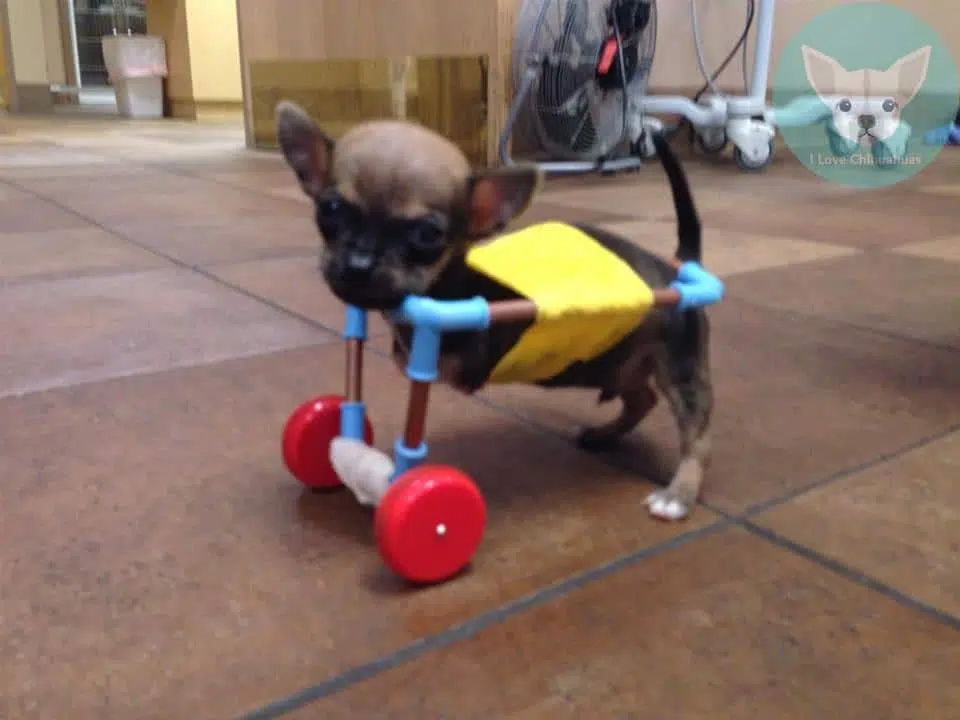 Ashley Looper, a vet tech from the clinic, has since adopted the disabled Chihuahua. She said the outpouring of support since Turbo's story first broke has been unbelievable.
"People from all over the world have gotten in touch with us, There's a local company here that's offered to sponsor him, and there are a couple of people locally who have asked for his measurements."
But the best surprise yet has been the generosity of one particular man.
Mark Deadrick, the owner of San Diego-based design company 3dyn, contacted Ashley on Facebook a few weeks ago to offer his 3-D printing services to create a cart for TurboRoo. Ashley quickly responded, but didn't hear back from him for about a week.
"By the time he actually got back to me, he said he actually already sent two carts over to us," Looper said.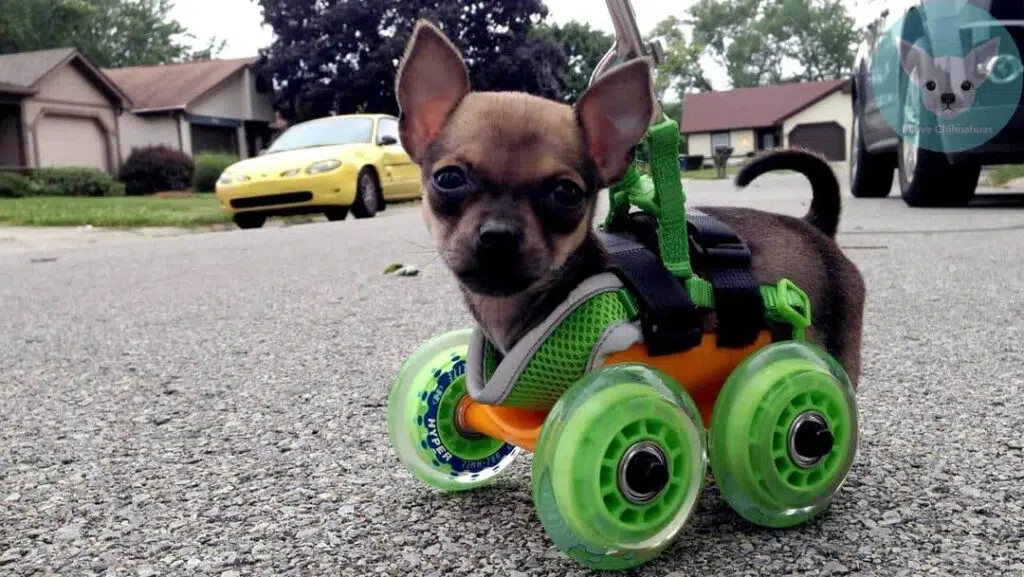 The Happy Ending
Going off of TurboRoo's pictures, Deadrick estimated the size cart the Chihuahua would need. Both 3-D printed designs worked — much like his previous cart, TurboRoo was able to push himself around by using his back legs and the small wheels positioned in front. But because they weren't the exact size or weight the tiny dog needed, he couldn't do it alone.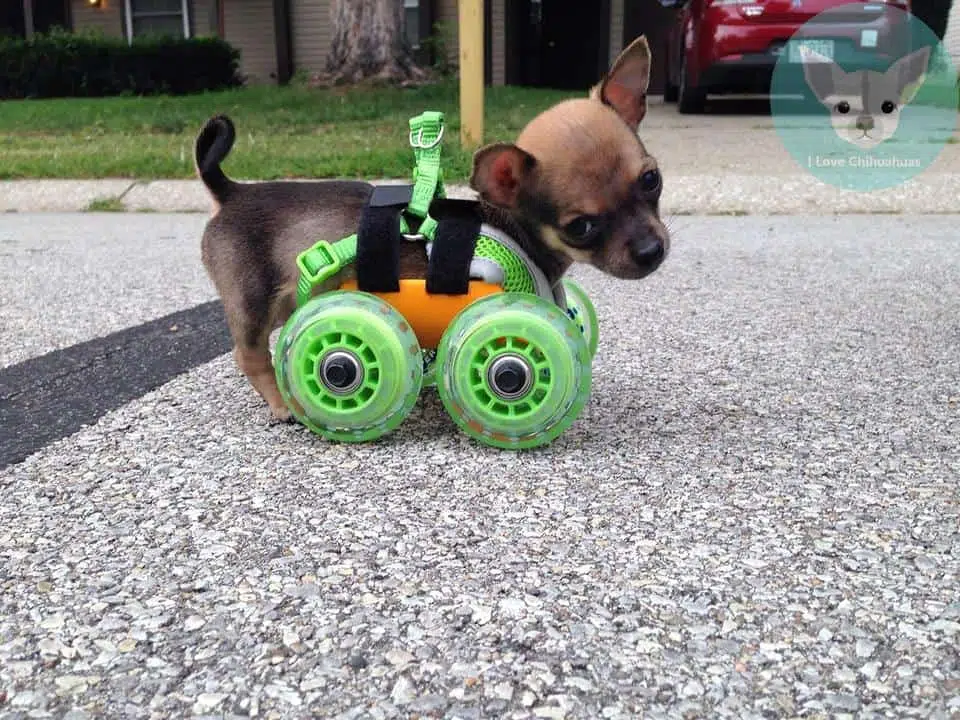 "You could get him in it and get him to walk, but you had to hold him up in it," Looper said.
---