SLIDELL, Louisiana — Police say a Chihuahua caused a car crash by somehow putting the car in reverse. The Slidell Police Department tweeted photos of the five-pound dog.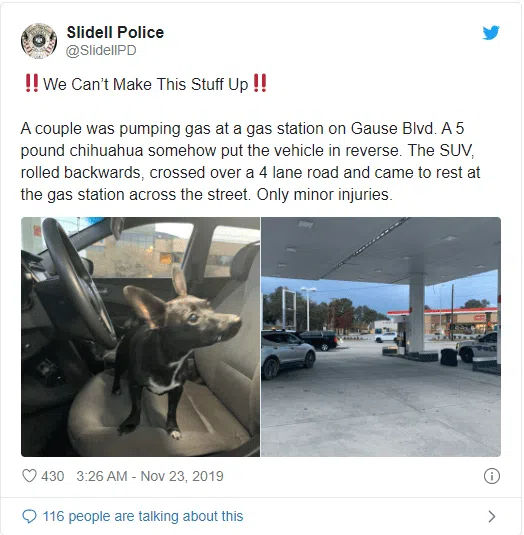 Police say the dog's owners got out of the car to pump gas.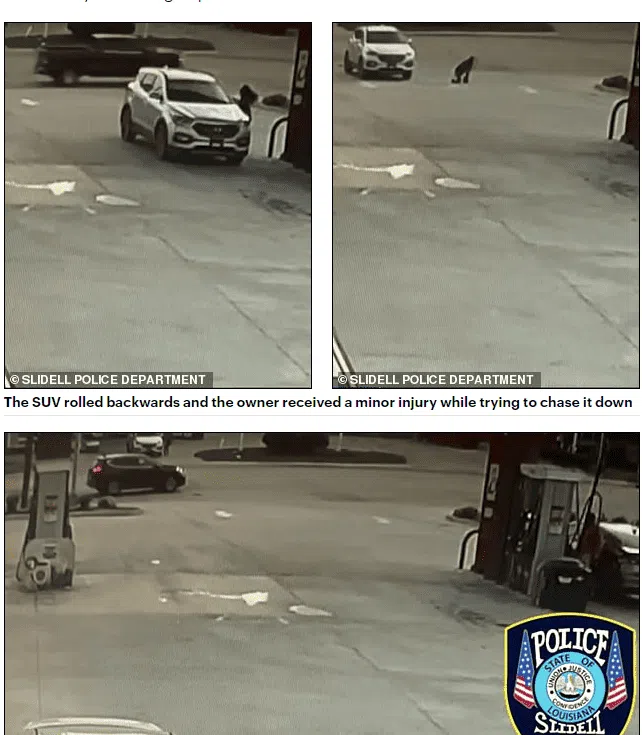 Despite vehicles seen quickly driving by before the SUV entered the road, it avoids being hit and makes it across to the other side without a scratch.
Get the latest Chihuahua Buzz
Authorities said it was a miracle that no one was seriously injured and that no other vehicles were struck during the incident.
However, the owner did sustain a minor injury while trying to chase down the vehicle. 
It was later discovered that the dog did not have to push any pedals to get the car going.
The vehicle had a mechanical issue, which allowed the transmission to change gears without anyone having to press the brake.
---