The dog attack happened on Portobello Beach.
The owner of a dog who died after being attacked by three other dogs on an Edinburgh beach calls for the two-mile strip to be patrolled by the police or council.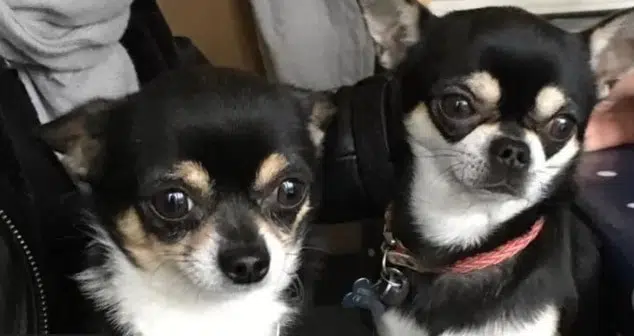 Helen Heaney, 49, was walking her two teacup chihuahuas, Fudge and Sky, on Portobello Beach when the incident happened at 12:00 last Friday.
Three-year-old Fudge died in Mrs. Heaney's arms.
The vet said he died from a massive heart attack due to the trauma.
'Head flopped'
Mrs. Heaney said it had put her off walking on the beach, which she usually visits once a week.
She said three Staffordshire-cross dogs who were not on leads started chasing her tiny dogs.
She told BBC Scotland: "I managed to grab Sky, but I couldn't catch Fudge, and the other owner managed to grab Fudge as his dog was planting his teeth around his body.
"Fudge yelped, and I got him in my arms and thought he would be ok.
"But then I realized his breathing was funny, and he was in shock."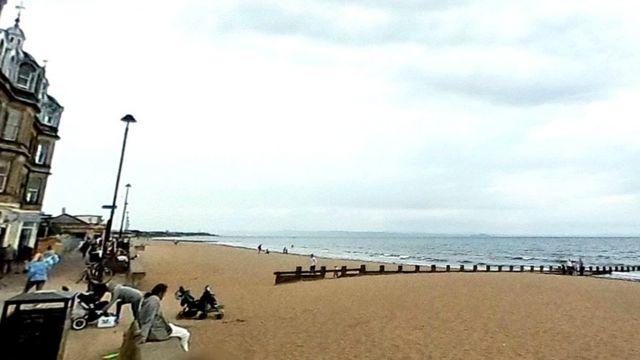 She added: "I ran for 20 minutes back to my car and screamed to a couple to ask if they knew where a vet was.
Get the latest Chihuahua Buzz
"The woman left her baby with her husband and got in the car with me to hold Fudge while I drove, and she directed me to the vet.
"She was unbelievably kind to help me like that."
Mrs. Heaney, originally from Newcastle but has lived in Edinburgh for ten years, said it was too late for Fudge.
She said: "As I handed him over to the vet, I could see his head flop, and the vet said he had had a massive heart attack from the fright of the attack."
'Out of control.'
Mrs. Heaney said it was a "terrifying" and very upsetting incident. She thinks the police or council should do more to ensure people keep dogs on leads when walking on the beach.
She said: "There needs to be patrolling along this beach as there have been other similar incidents with dogs.
"The man did a strange thing after he got Fudge from his dog's mouth as he started shouting and screaming at his dogs and then dived at them and was flat on the ground fighting with them.
"They were biting at his legs.
"I don't know if he did it to stop his dogs from following me, but the situation was out of control, and I saw he only had one lead with him despite having three dogs."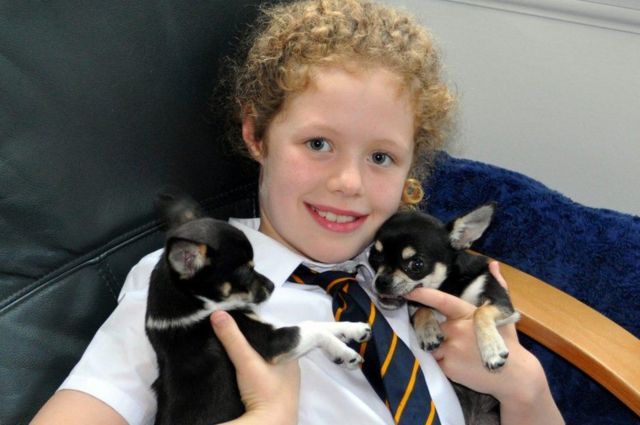 Mrs. Heaney said: "I don't want this ever to happen again. It could have been a child.
"A woman was walking past, and I could not believe her bravery. She came over and managed to get in while the dogs were still mad, and the owner was screaming on the ground and got one of the dogs off.
"I later heard the owner had to run into the sea to escape his other two dogs."
She reported the incident to Police Scotland, who said they were investigating the "full circumstances" of the incident.
You can hear a full interview with Mrs. Heaney on BBC Radio Scotland's Drivetime program with Fiona Stalker from 16:00.