Chima, the long-haired Chihuahua from Nagoya, Japan, loves being stroked
She stretched out her paw eight times in one minute to request more attention
The doting owner patiently reached forward to the pint-sized pet pooch every time
An adorable chihuahua who loves being center stage has been filmed patiently trying to get her owner's attention. By pushing his hand with her paw eight times in just one minute.
Chima, the Chihuahua from Nagoya, Japan, wouldn't take no for an answer as she asked for more and more pats and strokes from her doting owner.
Chima sits on a tile floor next to her owner in the clip. She reaches forward with her front right paw and gently pushes the man's left hand to get his attention.
He likes to be petted.
He looks down at her and reaches out to stroke her back for a few seconds before resting his hand back on her leg and caressing her.
Chima looked incredulous that her petting session was so short. She didn't expect it and very politely nudged her owner's hand away for another stroke.
Get the latest Chihuahua Buzz
He looks down and gives the pint-sized pooch another few seconds of attention before looking away again.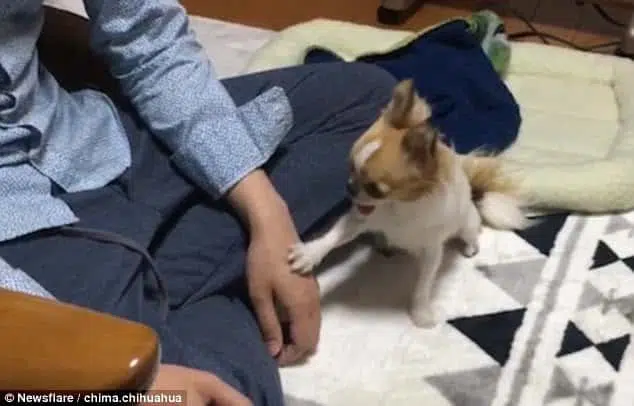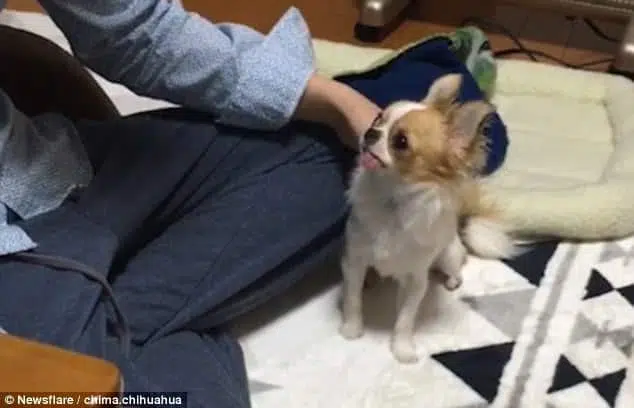 Before the end of the hilarious clip. The needy dog pats her owner's hand for attention seven more times – all in the space of a minute.
The long-haired Chihuahua is used to getting attention from her 22,400 followers on Instagram.
She's been seeking social media fame since she was born in October 2015.
The origin of Chima's name is the Japanese word 'Chinmari' which refers to something charming and tiny.