In October 2016, I was lonely, recently single, and stuck in my job as a resident physician in an emergency room. It was a time when I needed some inspiration. I browsed local dogs available for adoption and eventually found one I thought I wanted: a Lab mix that would mesh perfectly with my friends' big dogs. I went to the Humane Animal Rescue to adopt him, and instead, I found Lu-Seal, a 16-pound Chihuahua (more than double the healthy weight for her breed!).
" Through lu-seal, I overcame the most challenging year of my residency and was able to succeed at my job for the first time in a long time. "
Lu-Seal had come to the Humane Animal Rescue at the age of nine, too overweight to walk and to suffer from terrible arthritis in her knees and torn CCL ligaments in both back legs. She was so goofy looking that I just had to meet her, and as soon as I did, it was love at first sight. She grinned at me so enthusiastically as I tried to leave her behind. I called my mom from my car, and we agreed that Lu-Seal was my dog. I walked back in not 10 minutes after leaving and adopted her that day.
Get the latest Chihuahua Buzz
Need for weight information
Lu-Seal needed to lose half her body weight, and I made her health my life's mission. Her demands for breakfast got me out of bed every morning without fail. I walked her often, and each time I got the sun and exercise that I hadn't realized I needed, too. Ten-foot struggles turned into mile-long jaunts as the weight fell off, and she became fit and healthy. Her eagerness to overcome and constant progress inspired me more than anything in my life, and I fell in love in a way I never knew was possible.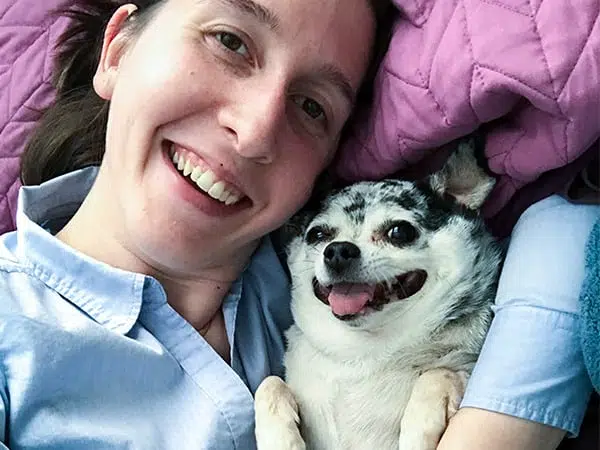 Through Lu-Seal, I overcame the most challenging year of my residency and succeeded at my job for the first time in a long time. I documented her journey on Instagram and other news outlets. Her Instagram took off, and she now has more than 5,000 followers.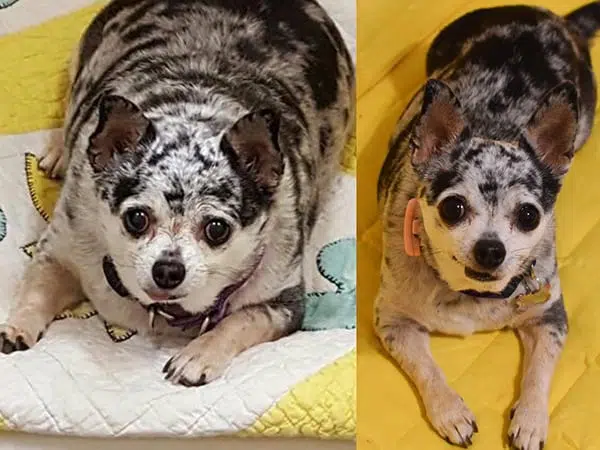 I get messages daily from people telling me Lu-Seal inspires them, too. It warms my heart whenever I hear from someone who's found their motivation in her journey or tells me she makes them smile every day. Not only has Lu-Seal changed my life, but sharing her story is helping others, too. I couldn't ask for anything more.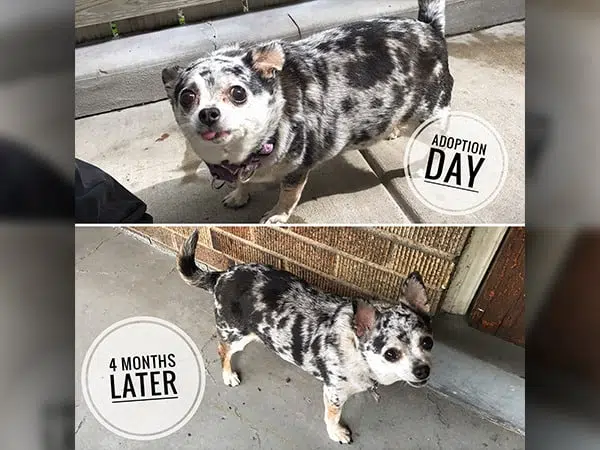 When Humane Animal Rescue took her in. They could have quickly put her down based on her immobility and poor health. Instead, they started her on a path to being a happy, healthy dog. I would love to give back by winning a grant for them.
Petco Love invites adopters to share the story of how their adopted pet changed their lives during the annual Holiday Wishes campaign. Giving the organization that they adopted from a chance to receive a grant award. This story by Julia Morely won Humane Animal Rescue in Pennsylvania a 2017 Holiday Wishes award.