Meet Miracle, the tiny puppy who weighs less than a pound, is the height of a 50p piece – and sits comfortably in the palm of a hand.
The adorable Jack Russell Chihuahua-cross is the only one in a litter of five to survive.
Her owner Kayley-May Coles, ten, has fed her special baby dog milk through a syringe for nine days after the puppy's mother abandoned her at birth.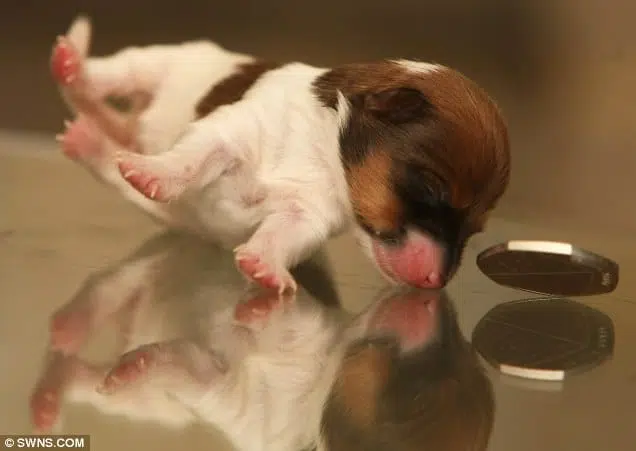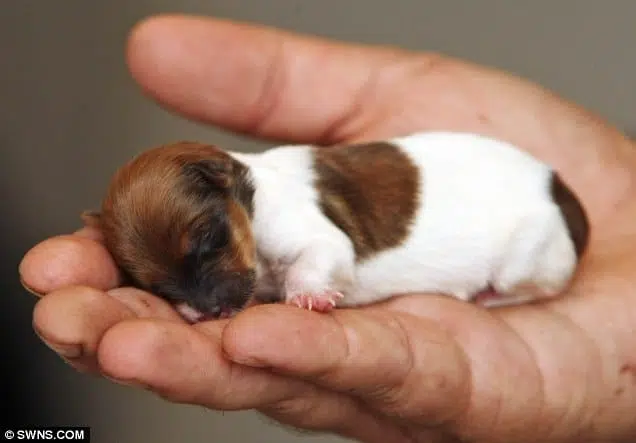 Besotted Kayley-May, of Swindon, Wiltshire, said: 'Everyone thinks she is absolutely beautiful. My friends absolutely love her.
'My teacher thought she might be the smallest dog ever to be born. She is just perfect.'
Miracle weighed just 1.5oz and was three inches long when she was born.
Get the latest Chihuahua Buzz
Kayley-May's father James said the family were amazed when the litter arrived while they were out.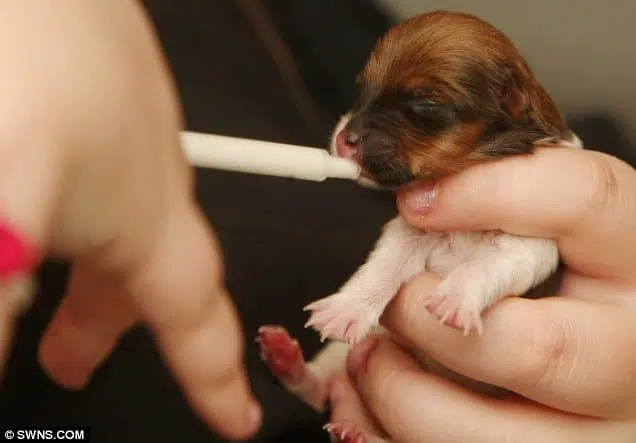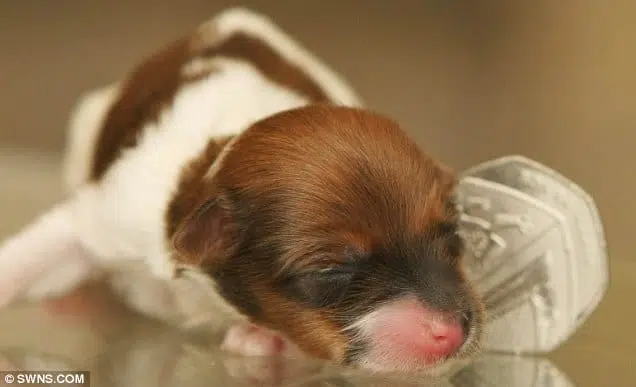 Sadly, they returned to find four of the puppies had died but Miracle survived and was given a clean bill of health by a vet.
James said: 'We just never dreamed she would be this small, she doesn't even seem like a real dog.
'We really didn't think she would make it but she has grown quite a bit already and is so much more alert than she was.
'We are keeping her to ourselves now. There is no money in the world that could buy her.'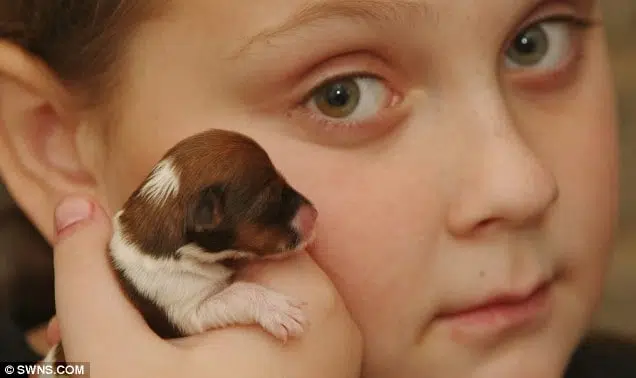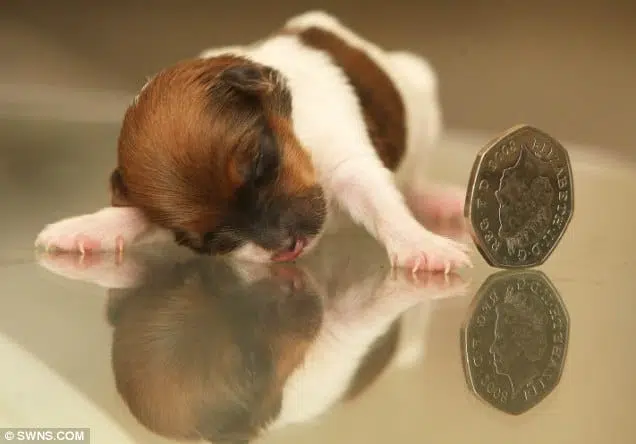 Source: https://www.dailymail.co.uk
---