There are many days where we don't feel like getting out of bed at all, and that's okay. We all deserve a break, and what a better way to enjoy some slacking-off than with a delightful chihuahua named Morty? Here's how this sweet little chi taught us all to be as confident as we should.
Last week, this sassy little nugget going by the "Mr. Mortimer" tag gave us all a laugh when he became a true social media sensation. The cute misfit suffers from a birth deformity that left him off with one eye, a wobbly walk, and special needs. However, Morty doesn't let that get in the way at all, as he struts around without a care in the world. The sneaky little angel became famous on Tiktok, where he goes by the @mortythemisfit tag.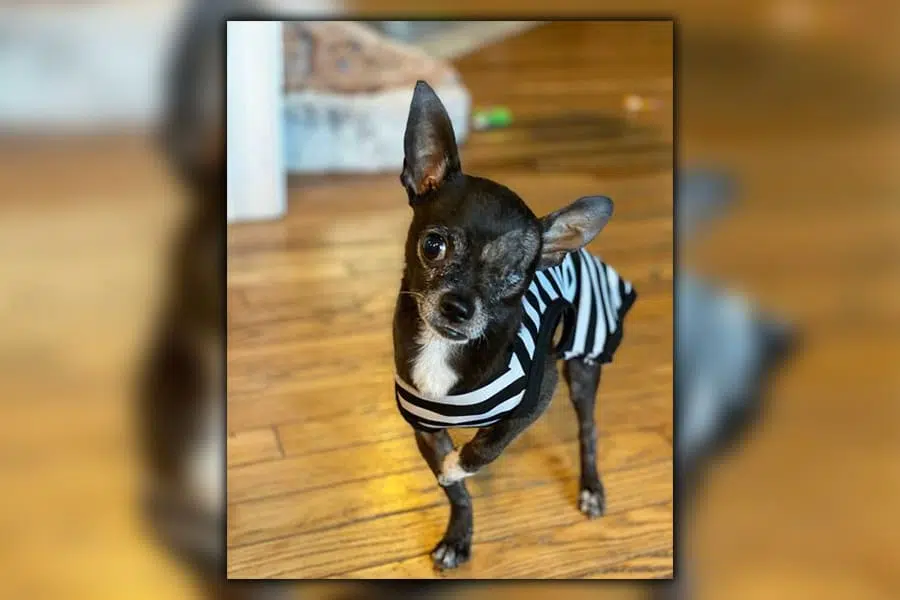 What Does Morty Do on A Typical Day?
Besides owning all our hearts and minds, Mortimer ensures that everyone knows he's a nonconformist. Whether he shares his sadness by peeing on his human's bed or sneakily drinks his medicine when his mom's not looking, he's truly one of a kind. The chihuahua's owner told the news that they're really overwhelmed with the amount of love these videos were getting. Mr. Mortimer's TikTok account also features animal charities and local shelters so people can help out while enjoying the oddball.
Get the latest Chihuahua Buzz
According to News4Jax, the dog's caretaker said that they want to "promote adoption, spay, and neutering, and hopefully, some donations." Chiahua Corner fully supports that sentiment, as we have continuously written stories about adopting, rescuing, and helping out those vulnerable creatures that bring us so much unconditional joy.
Morty's first viral video is the "Dinner Patrol" snippet that shows the chi strutting around to Jump in The Line by Harry Belafonte. As of now, this video has over 2.8 million views and is shared half a million times on social media. As we leave you to enjoy the video, we urge you to think about adopting and make someone's day as happy as Morty made yours.