Dog owners from all corners of the nation are showcasing their furry companions' patriotic spirit as they participate in the Coronation Big Lunch. In honor of the Coronation of King Charles and Queen [Name], dogs are adorned with bandanas, ribbons, and even crowns, adding a delightful touch to the celebrations.
The Coronation Big Lunches, described as a "nationwide act of celebration and friendship" by a palace spokesperson, are being held alongside numerous smaller street parties scheduled for the weekend. The event aims to bring people together across the country in commemoration of the royal occasion.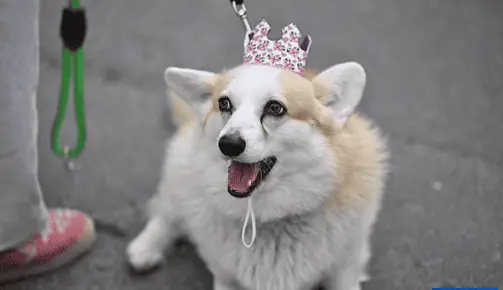 Enthusiasm for the Coronation Big Lunch
Enthusiasm for the Coronation Big Lunch has been expressed by members of the public and organizers from various charities across the UK, creating a sense of anticipation and excitement.
Patriotic pooches of all breeds, from corgis to bulldogs, are stealing the spotlight with their adorable and stylish attire, showcasing their love for their country. As the nation celebrates, these furry companions are proving to be true loyalists.
Get the latest Chihuahua Buzz
Most heartwarming pictures
Let's take a closer look at some of the most heartwarming pictures that capture the essence of the Coronation weekend:
British Bulldog in Union Jack-themed collar decoration
Chihuahua sporting a knitted crown, a lighter version of the King's 5lb headpiece
Poodle donning a crown while enjoying a tasty meal in Regent's Park
Jack Russell Terrier looking dapper in a jacket, bow tie, and cone hat
Content dog taking a post-Coronation Big Lunch nap on a cozy blanket
Cavalier King Charles Spaniel enjoying the green grass while its owners savor a glass of fizz
Duchess of Edinburgh greeting a furry fan at the Big Lunch in Cranleigh
A dog posing for the camera with a Union Jack flag in Regent's Park
British Bulldog wearing a Union Jack bow tie, beaming with joy
Dog Royalty spotted at a Coronation Big Lunch in Regent's Park
Monty the Shiba Inu wearing a bow tie at the Coronation Carnival in West Square Garden, Central London.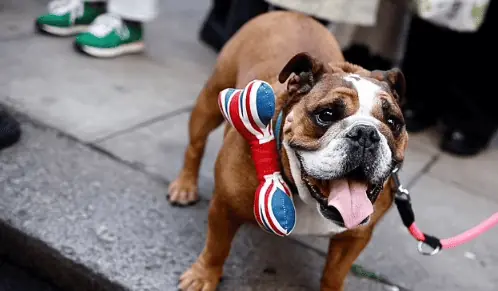 These delightful images capture the joy and camaraderie shared between dogs and their owners during this special occasion.
Remember, it's not just the humans who are celebrating the Coronation. Our furry friends are showing their love and support in their own unique way. Let's cherish these heartwarming moments as we honor the new reign of King Charles and Queen [Name].
Paw-some Tips: Keeping Dogs Calm During Fireworks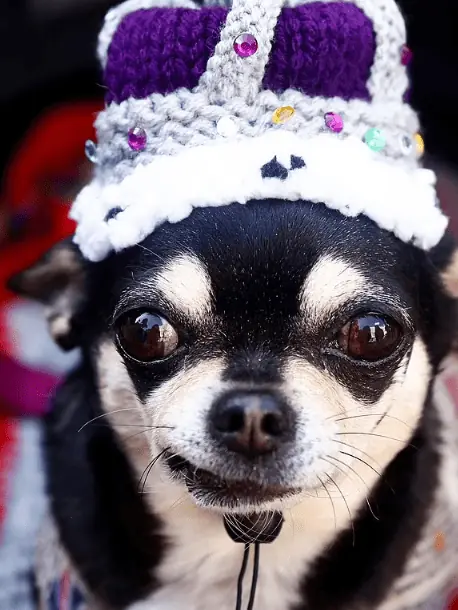 As the nation celebrates the Coronation, it's essential to ensure the well-being of our four-legged friends, especially during fireworks displays. Here are some tips to help keep dogs calm and comfortable:
Create a safe space: Designate a quiet and secure area where your dog can retreat to when fireworks are taking place. Provide comfortable bedding and familiar toys to help them feel secure.
Provide distractions: Engage your dog with interactive toys, puzzles, or treat-dispensing toys to redirect their focus and keep them occupied.
Mask the noise: Play calming music or turn on the television to mask the sound of fireworks. The soothing sounds can help relax your dog.
Stay calm and reassuring: Dogs can pick up on their owners' emotions, so it's essential to remain calm and provide reassurance during fireworks. Comfort your dog with gentle strokes and soothing words.
Consult a veterinarian: If your dog experiences extreme anxiety or fear during fireworks, consider consulting a veterinarian. They can provide additional guidance and recommend appropriate measures, such as calming aids or behavior modification techniques.