A dog dubbed "unlucky" after 14 failed adoptions finally found good luck and a forever family to love him.
After the SPCA of Wake County in Raleigh brought Ronald's challenge to light – it was shared some 70,000 times.
NYC animal shelter, Moxy hotel, put on an adorable dog adoption event.
Animal Haven and Moxy East Village celebrated National Dog Day with adoptable puppies and Hebrew National hot dogs.
Ronaldo found his family.
The sweet and clumsy 64-lb. puppy, Ronald, has found his family after he was returned to the shelter following 14 pending adoptions. According to the SPCA of Wake County, a private, nonprofit animal rescue and welfare organization in Raleigh, North Carolina.
The shelter welcomed Ronald into its care on Dec. 7, 2022, as a transfer pup from one of the nearby municipal shelters, said Samantha Ranlet, spokesperson for SPCA of Wake County.
After spending a week at SPCA of Wake County, on Dec. 15, Ronald, a mixed breed, had a family show interest in him. Unfortunately, it was not meant to be, Ranlet told Fox News Digital.
After about a month, Ronald went home with three different families for trial adoption periods, often called "dress rehearsals."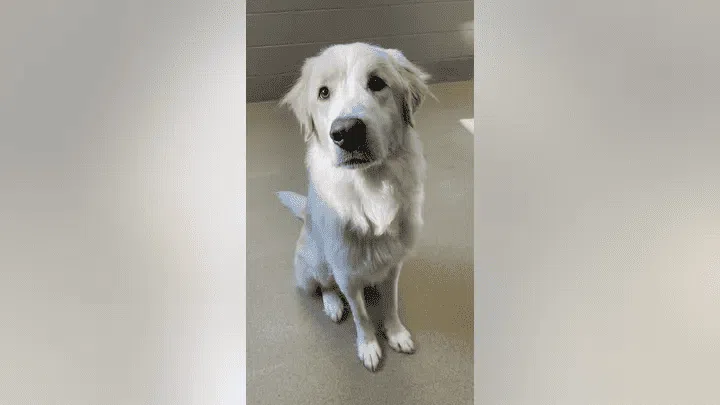 Each of those families, however. Decided Ronald was not the right fit for them, Ranlet said.
The other pending adoptions were by 11 families who all requested Ronald but ultimately decided not to adopt him.
From the start, said Ranlet, Ronald's big-puppy energy plus his large size may have been why the families rejected him.
"He is your typical puppy, and he is playful and clumsy and goofy and still learning his manners," Renlet said.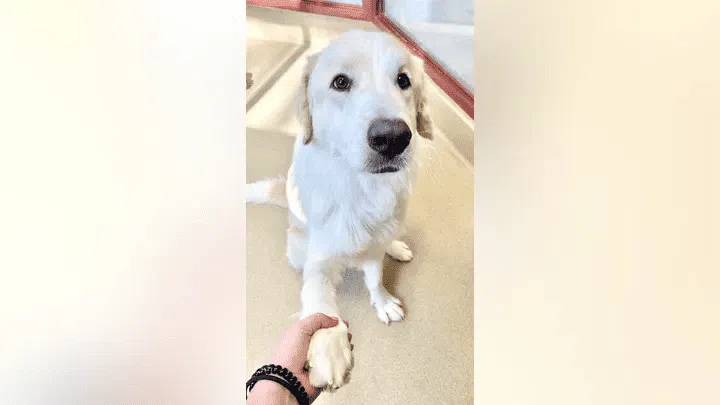 "But because he is so big, in combination with his clumsy puppy behavior, it was just a lot for people."
On Jan. 11, 2023, the team at SPCA of Wake County decided to share Ronald's "unlucky" history on Facebook, and its post has since gone viral.
UPDATE! Ronald has been adopted! These photos will make your day: Thank you so much to everyone who helped share his story!
Help us break Ronald's unlucky streak! Fourteen adoptions have fallen through for this lovely guy — primarily due to being too big/strong. It's true; he's a big boy! But for his large frame, he only weighs 63 lbs. Ronald knows his commands, takes treats super gently and is 100% sweet. He truly is a very good boy. If he gets excited, he might stand up, put his front paws on you, or become a little mouthy. But he is a big puppy, after all! As long as you have reasonably sturdy footing, you'll have no problem with Ronald. Plus, he loves treats and practicing his tricks, so he'll be a great student for any training.
If you think you can handle a diminutive extra size and want to bust this guy out of here for good, find information about adoption at spcawake.org/dogs
Get the latest Chihuahua Buzz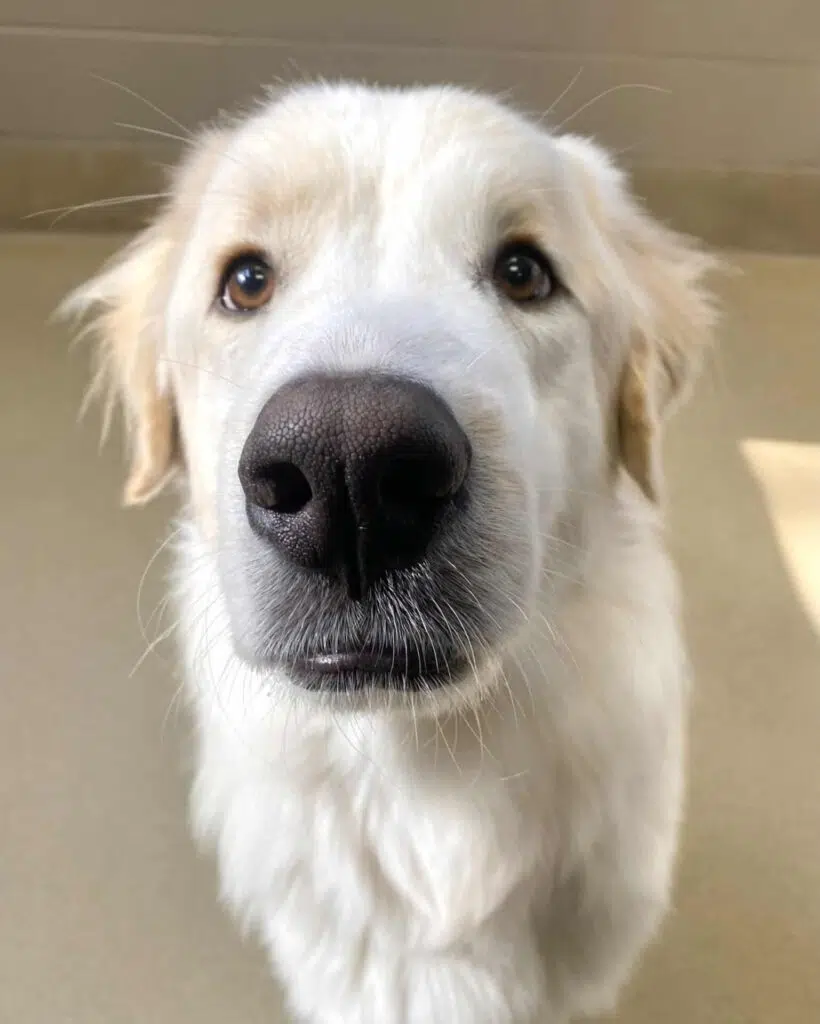 The SPCA only allows three adoptions.
The application system at the SPCA only allows three pending adoptions per pet at a time. Still, Ronald received far more than three interested parties, according to Ranlet, who's in charge of the social media inbox.
She said the shelter received over 800 messages from individuals inquiring about adopting Ronald.
"We were completely overwhelmed and stunned by the response. It's still hard to wrap my head around that," Ranlet added.
People around the country shared Ronald's post, hoping he could break his unlucky streak and find a home.
The post about Ronald was shared some 70,000 times on Facebook.
"I think they took it into their own hands … because people wanted to help him," Ranlet said.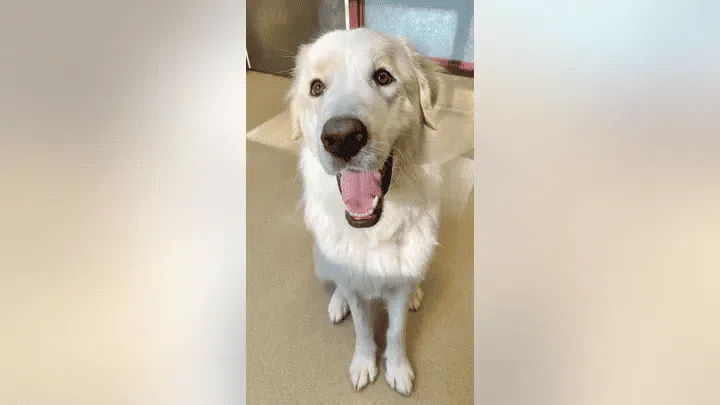 Kiersten Davis, a nurse from Raeford, North Carolina, was one of the thousands of Facebook users who saw the post about Ronald and reached out to the SPCA of Wake County.
"I thought someone was going to snatch him up quickly, and I wouldn't even have a chance," Davis told Fox News Digital.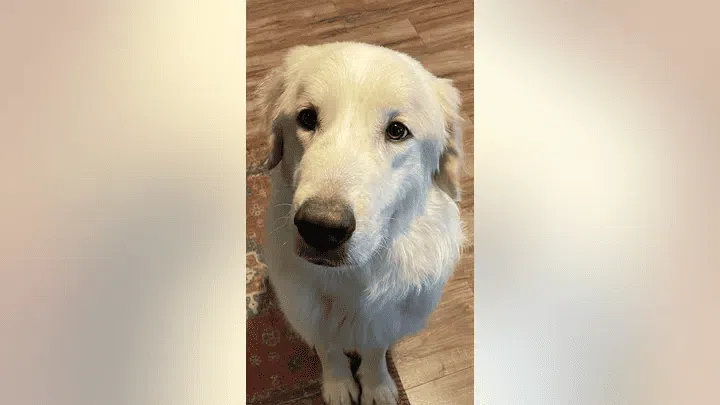 Davis said she was put on a waitlist for Ronald.
She received a phone call from the SPCA of Wake County that day, telling her the other adoption offer had fallen through and that Ronald was hers.
She left work early and drove to Raleigh to pick up the dog.
"As soon as I brought him home and saw him with the boys and our other dog, I knew we would finalize the adoption," Davis said.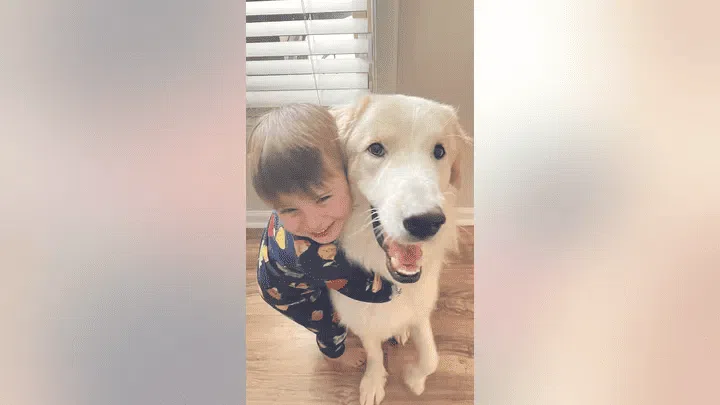 Ronald officially found a new home on Tuesday, Jan. 17, 2023.
Davis and her husband, Corey Pierce, stationed at Fort Bragg, are parents of two boys, Kason and Cohen, and a 3-year-old Australian Shepherd named Billie.
While many would-be adopters reportedly had been intimidated by Ronald's puppy behavior — Davis welcomed it.
"I was not intimidated at all by the energetic puppy behavior!" Davis said.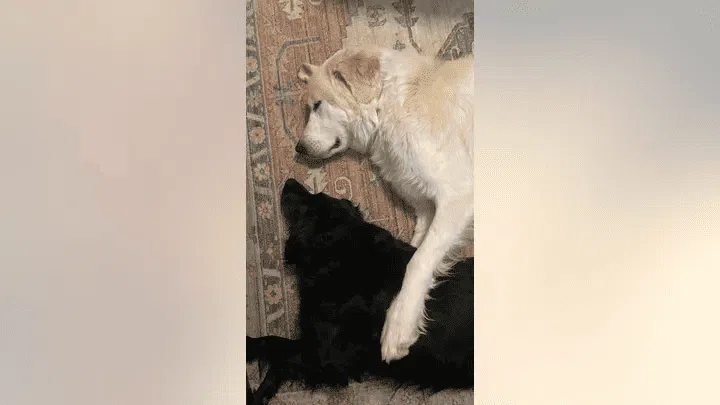 "I live with two boys, ages 7 and 4, so I am used to the chaos and crazy," she said.
Ronald has made himself comfortable since he's been in his new home.
"If everybody came together like they did [for] Ronald, many dogs in shelters in the U.S. would be finding homes."
"He loves to cuddle and take up the whole couch. He may try to sneak his head up on the kitchen counter for a snack," said Davis.
She said he also "loves going on walks and does well" with the kids.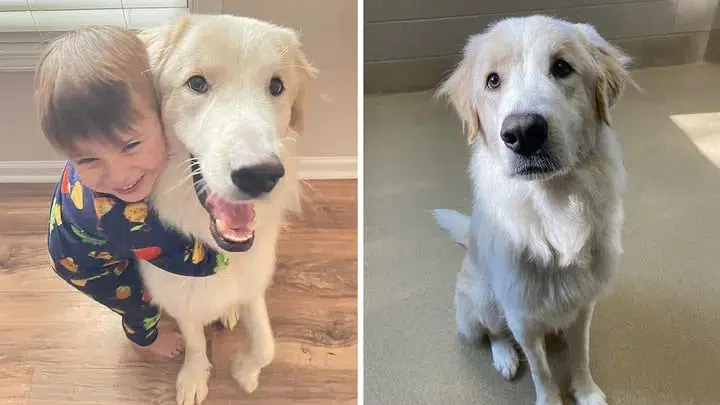 The 1-year-old pup now has an Instagram page so his fans can stay in touch.
"We have been so overwhelmed with love and positivity from this," Davis shared.
"If everybody came together like they did [for] Ronald, many dogs in shelters in the U.S. would be finding homes," said Ranlet.